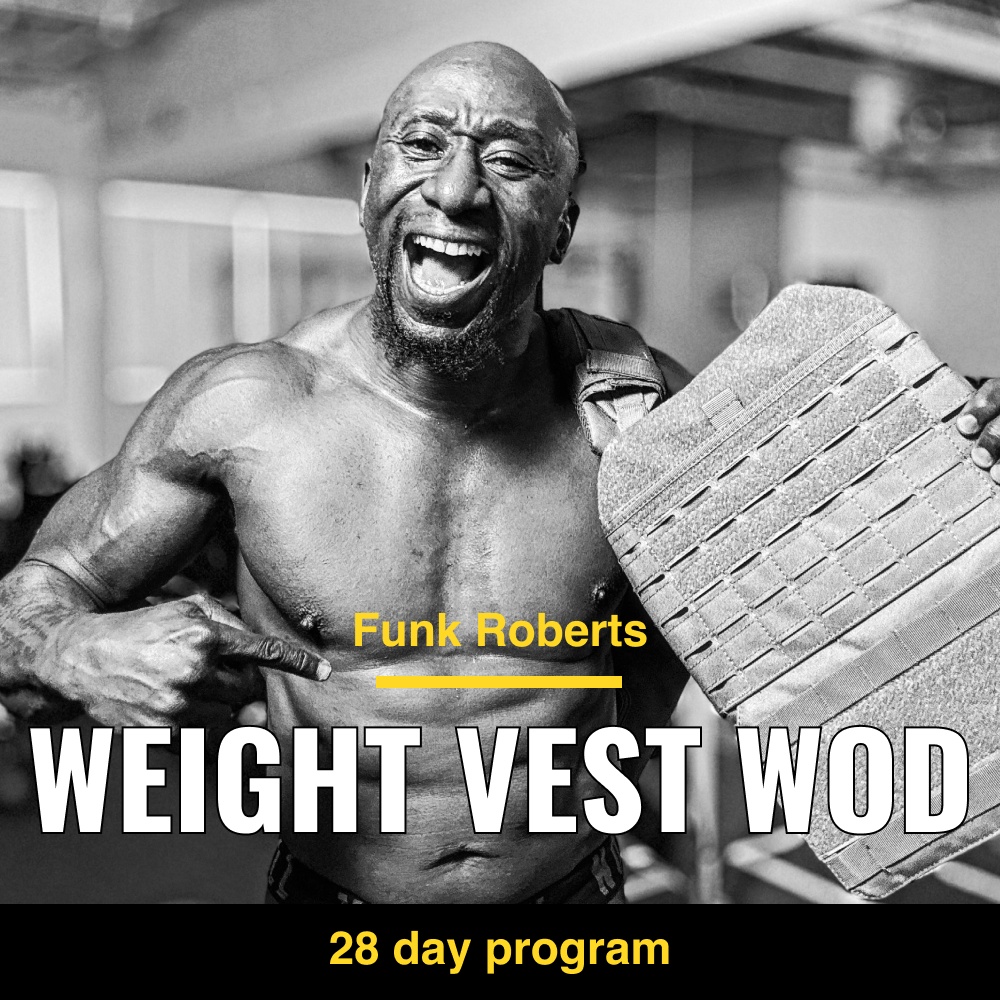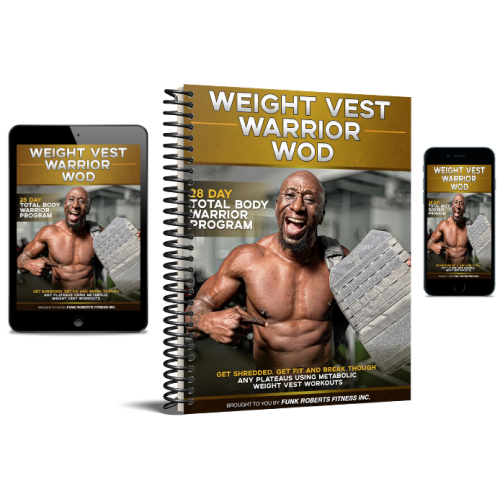 coachkack
and 56 other people bought it
Weight Vest WOD 28 Day Program
Free shipping on all US orders
Product Information
Transform Your Body, Lose Wight and Get Shredded with the Weight Vest WOD Warrior - Witness Incredible Results in Just 28 Days!
Why Weight Vest Warrior WOD?
Because it's not just a workout. It's a battle against your former self. It's an opportunity to shatter old limits, unleash your true power, and emerge victorious with a leaner, stronger, and more confident self.
In this program, every workout is designed to:
Push your limits: Challenge your body and mind like never before. Intense weighted vest workouts will stretch your endurance, helping you tap into hidden strength reserves you never knew you had.
Maximize efficiency: No more wasting hours at the gym for minimal gains. These workouts are targeted and efficient, designed to get you maximum results in minimum time.
Customizable to your needs: Whether you're a beginner looking to lose weight or a seasoned athlete wanting to enhance your strength, the program is flexible enough to suit your needs and fitness level.
Promote overall health: This program is not just about looking good. It's about feeling good too. Along with improved physical strength and stamina, you can expect enhanced cardiovascular health, better mood, and increased energy levels.
Don't wait to become the best version of yourself. This isn't just another workout program. This is a path to a healthier, happier, and more fulfilled you.
In just four weeks, you'll see a transformation not just in your physique, but also in your attitude towards fitness and life. You'll become a true warrior, ready to tackle any challenge that life throws at you.
Weight Vest WOD Warrior - The program that makes you more than fit. It makes you a warrior.
So, are you ready to don your vest and step into the arena?
Because the battlefield is ready... and victory is just 28 days away.
Equipment sold separately - gear up here!
What You Get With The Weight Vest WOD
Weight Vest Follow Along Workout Videos:
For the coming 4 weeks, I'll provide you with 3 follow along workout videos repeated each week, utilizing this innovative workout accessory - the weighted vest. I've captured every workout in the program on video, so it'll be as if I'm right there... in your backyard, at the park, in your living room... guiding you through each weight vest WOD workout. Your only job is to hit play... try to match my pace... and above all — give it your absolute best...
Weight Vest WOD Training Guide:
You will get my Weight Vest Training guide which will also give you all the benefits of using this program, plus I will lay out each workout for you step-by-step, ensuring you're performing the 4 week program and maximizing your results.
Weight Vest WOD Demo Videos:
You will get my Weight Vest Demo videos of each workout so you can see the exercises you will be performing before you press the follow along workout video and train along side me. This way you can see how to master each exercise an decrease chances of injury.
On-Demand Workout Videos:
You will get on-demand access to each Weight Vest WOD Warrior workout. You can start, pause, and replay them on your schedule, all from the comfort of your home.
Access On Fitness App and Website:
You will get immediate access to the Weight Vest WOD 4 Week program on my Weight Vest website and also access the program on my Funk Fitness Shred App so you can work out anywhere, anytime right alongside the Funkster
Warmup & Recovery Tactical Stretching Routines:
Warming up your muscles before a workout and stretching out after a workout is crucial for your health and performance…But it's even more important when you add extra resistance to your at-home "bodyweight" workouts. That's why I created a short and sweet stretching routine to warm up the specific muscle groups that you'll activate in each of the Tactical Weighted Vest Workouts.
Success Schedule:
Studies show the fastest path to fat loss is to track your progress.
That's why when you sign up for the Weight Vest WOD Program you'll also get a 28-day success calendar… So you can keep yourself accountable and knock out these effective 30-minute workouts day after day…
Motivation and Support:
You'll not only get a robust workout plan but also the motivation and support you need to stick with it.
Guaranteed safe and secure checkout via
Likes:
Time crunch friendly
Home Workout
"This is perfect for any individual looking to workout on a time crunch at home"
Recovery Weel
"This is absolutely perfect for a recovery week"
New exercises
"My trainer showed me this and I have been feeling better ever since"
Likes:
Helps with imbalances
Helps imbalances
"My trainer uses this on recovery weeks from weightlifting and it works wonders"
Improvements:
Explain the program format more… I didn't see the separate abs tab at first
Great program
This is a good program for beginners and up! I connect with the motivation, I love the passion of the instructor she cracks me up!!! And keeps me going! She's saying what I'm thinking.
"Get your life together!!!!"