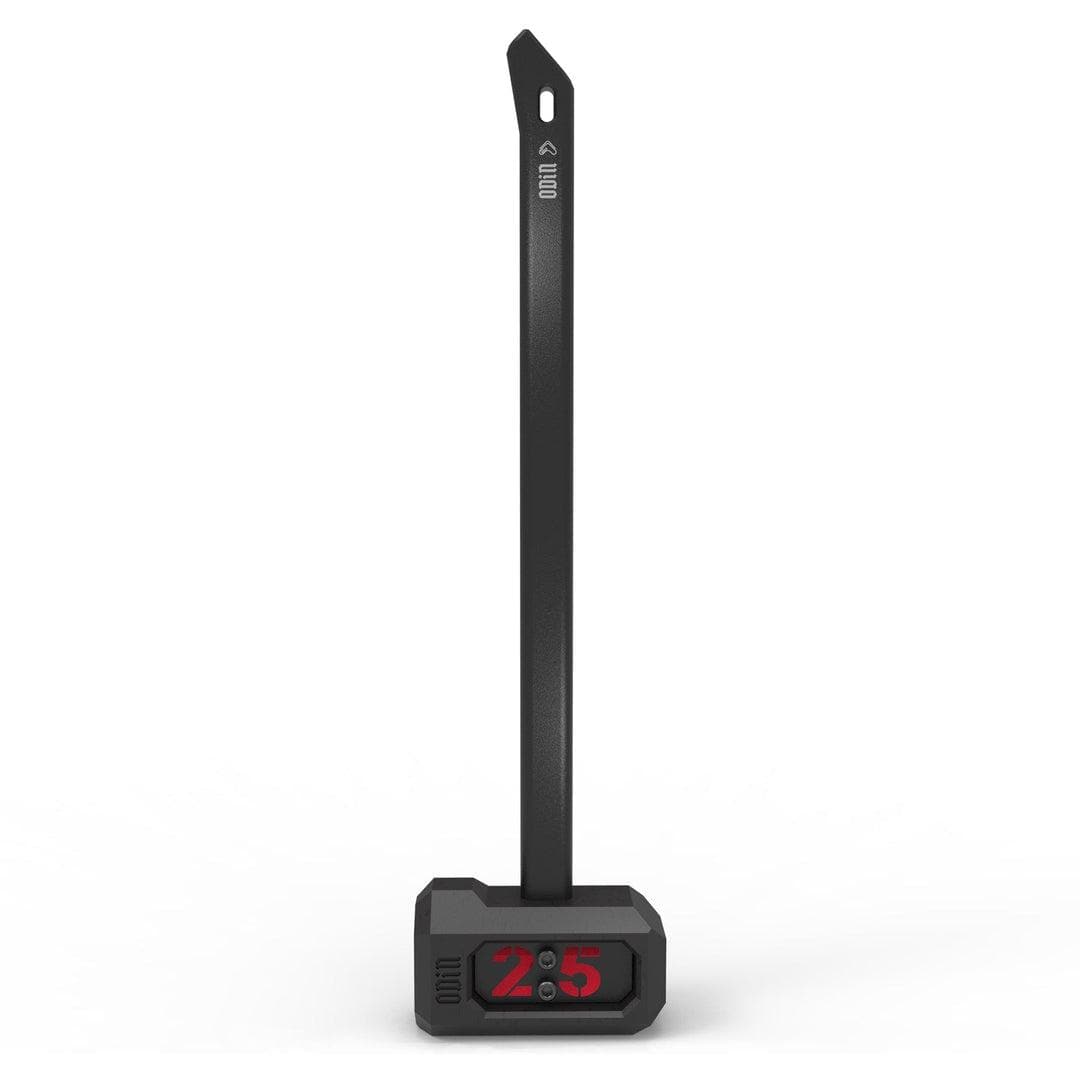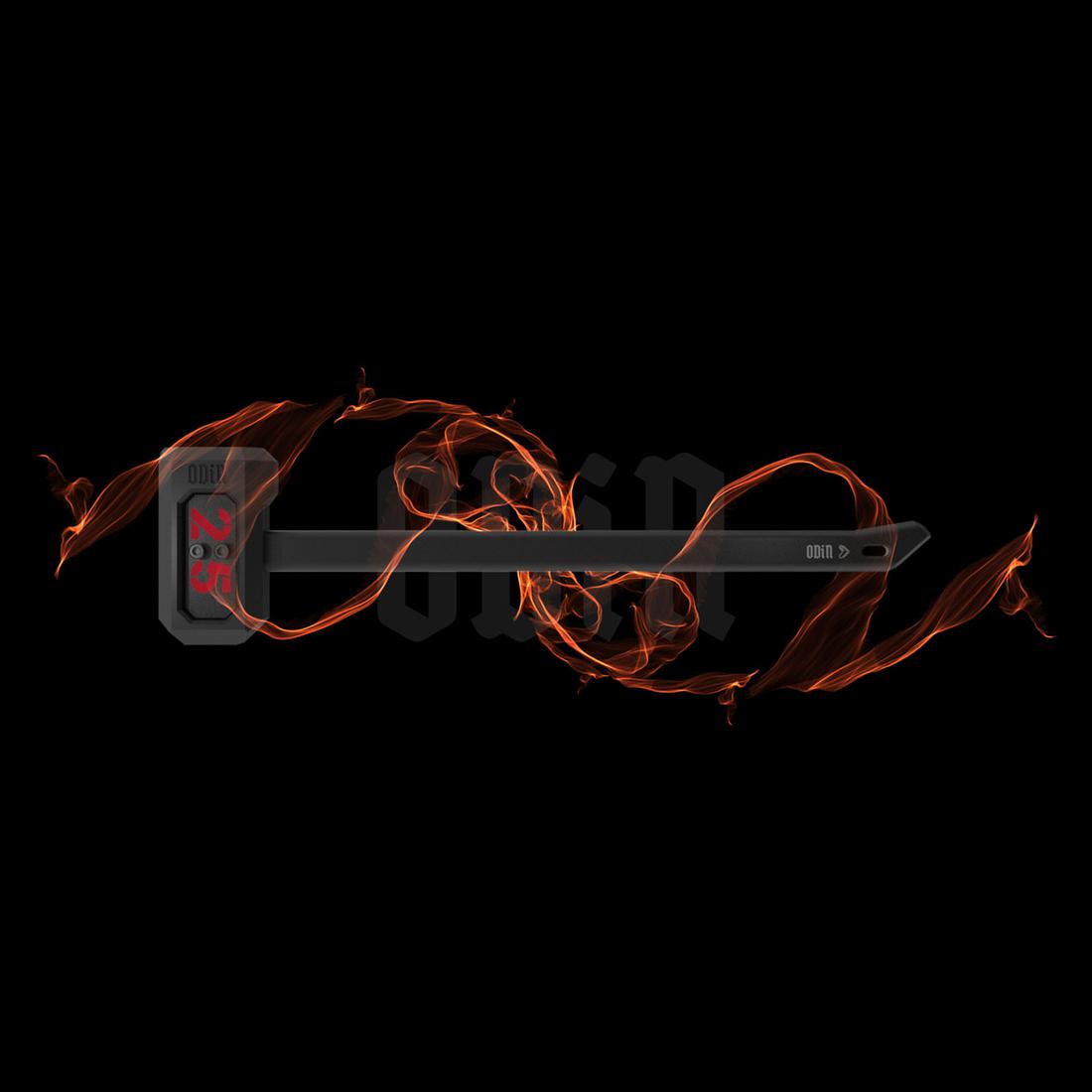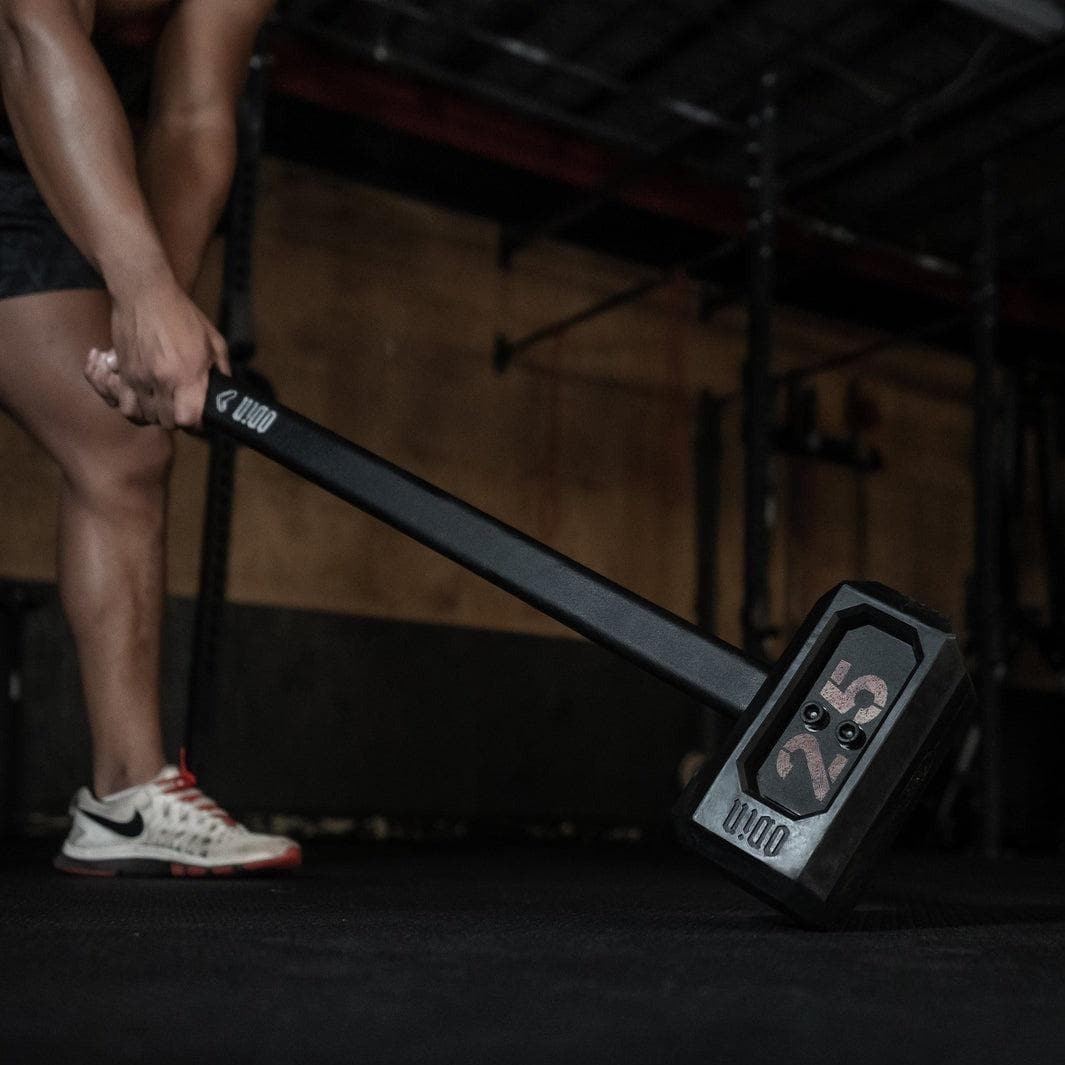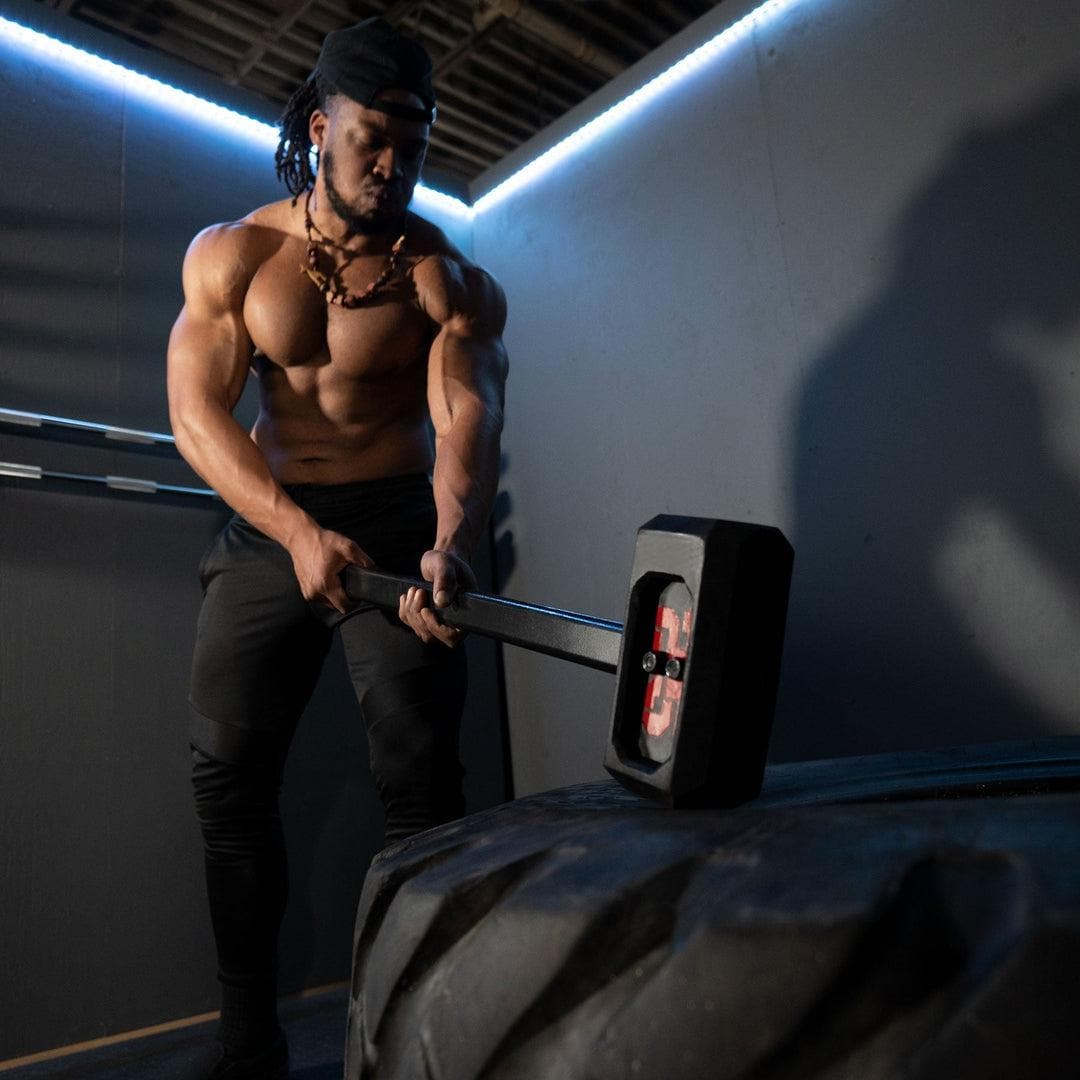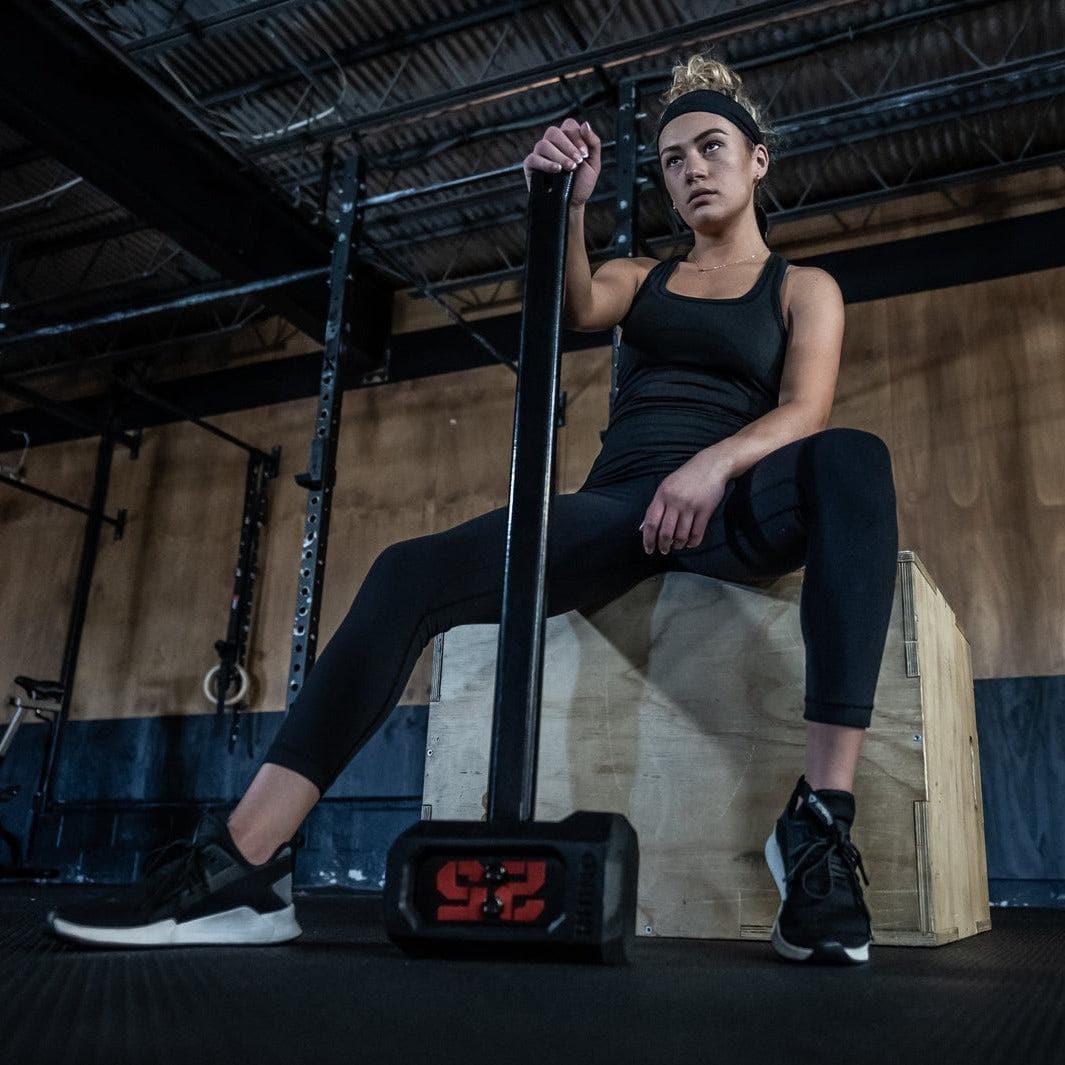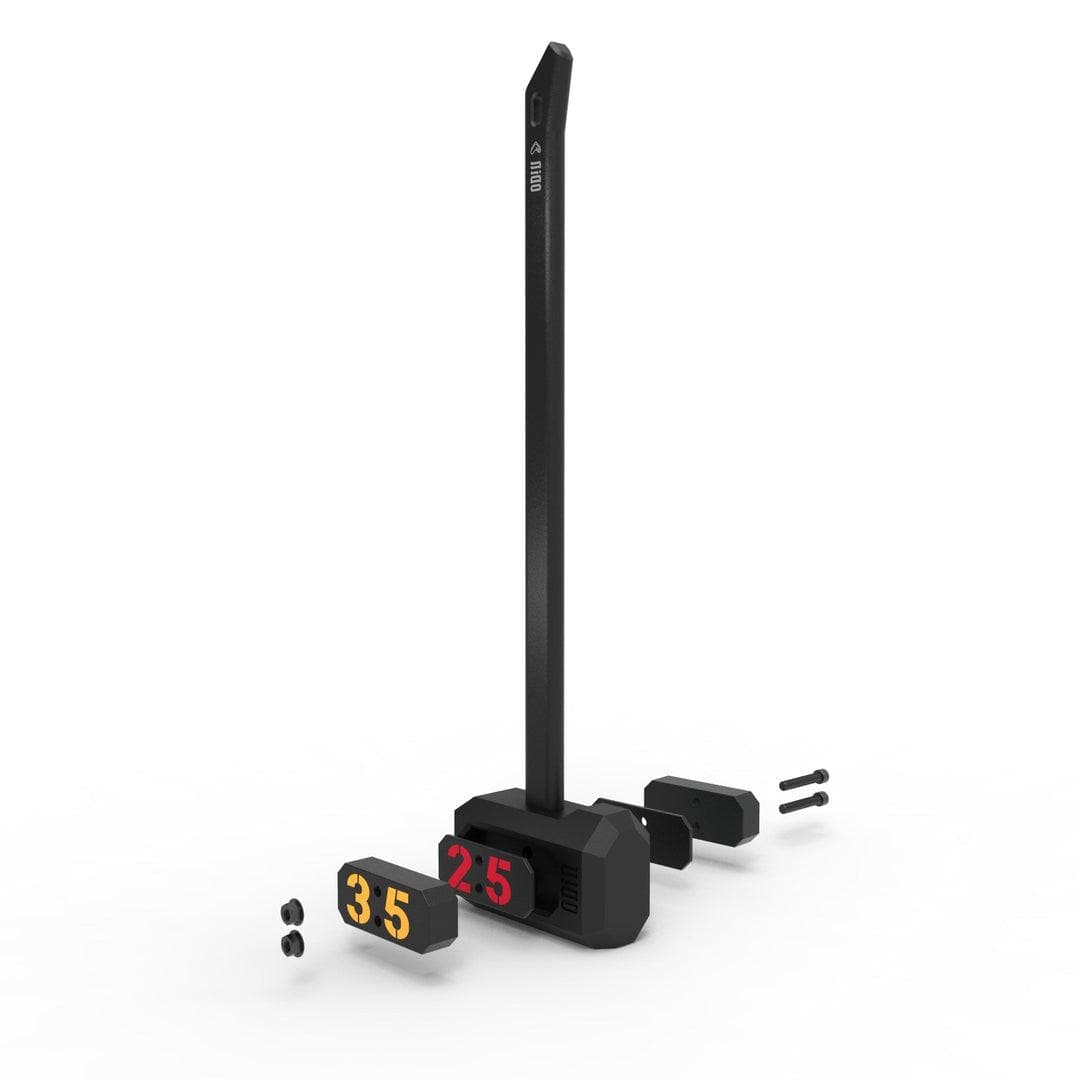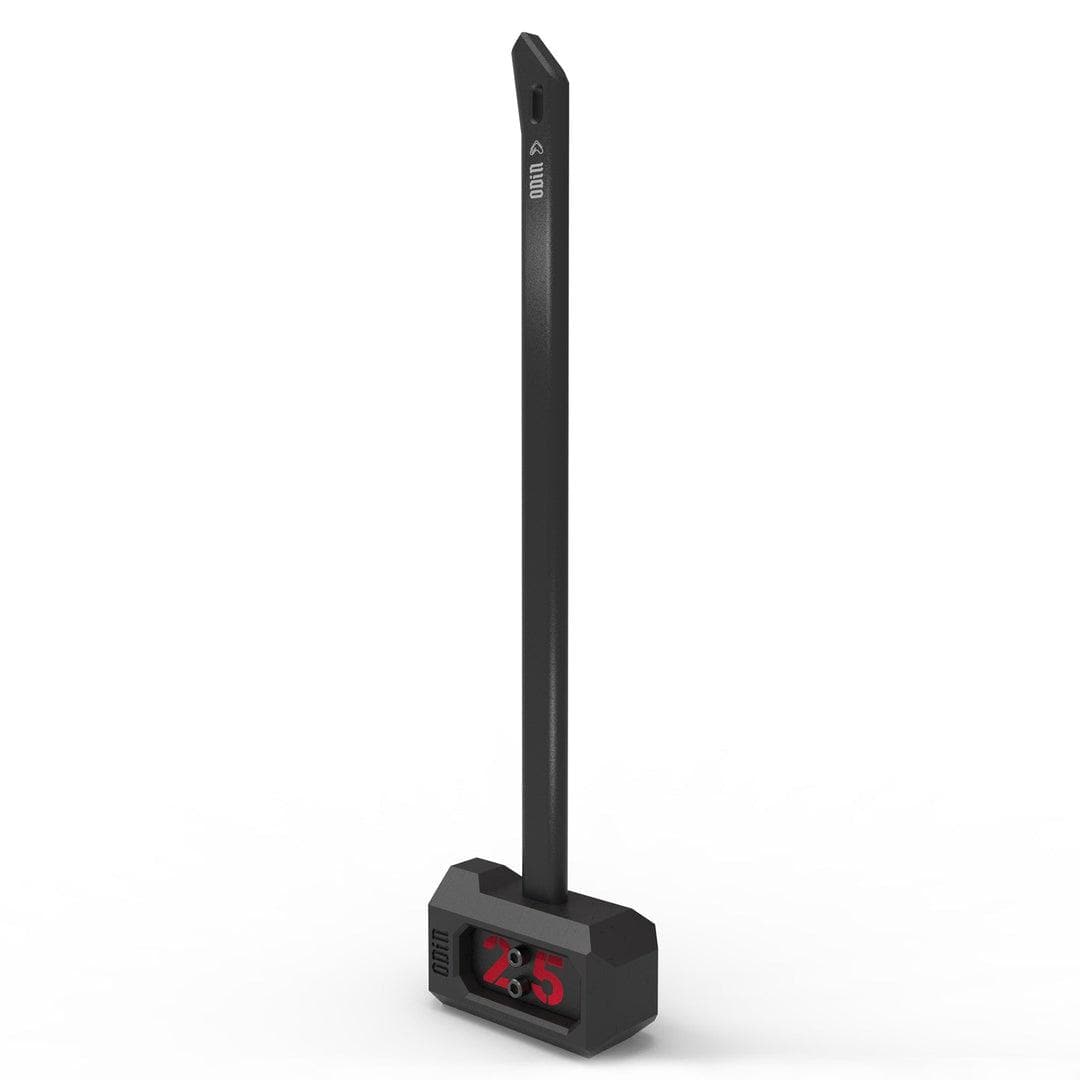 alex
and 47 other people bought it
Free shipping on all US orders
Description
A war hammer fitted for a king, the Odin transforms how sledgehammer workouts are done. With a vulcanized rubber head, interchangeable weight sizes to scale your conditioning, and an ergonomically designed handle to prevent the hammer head from tilting. Odin workouts can be performed without a tire, directly on the floor. Its distinctive design unshackles relentless energy to any conditioning regimen.
Upgrade from 25lb standard up to 35lb with our optional weight plates. Buy here.
Specifications:
SOLD with 25lbs plates
Material: vulcanized rubber and steel
Height: 948 mm / 37 in
Hammer head: 241

mm / 9.50 in

Tool type: training / conditioning
Weight: 25

Lbs / 11 Kg

Recommend use: any hard surface like concrete, wood, steel and rubber floors
Guaranteed safe and secure checkout via
BADASS, TACTICAL-INSPIRED DESIGN
Welcome to the Tribe
CUSTOM WEIGHT
Pace up your training by adding weight up to 35lb from 25lb standard with Tribe WOD's original ODIN weight plates.
NO TIRE NEEDED
Tribe WOD's ODIN sledgehammer has a custom-built vulcanized rubber head that will let you smash the floor directly, no tire required.
SLEDGEHAMMER WORKOUTS
Transform your body with deadlifts, swings, and slams.
BUILD RAW MUSCLE
Strengthen your core, glutes, wrists, hips, and forearms with this all-round workout tool.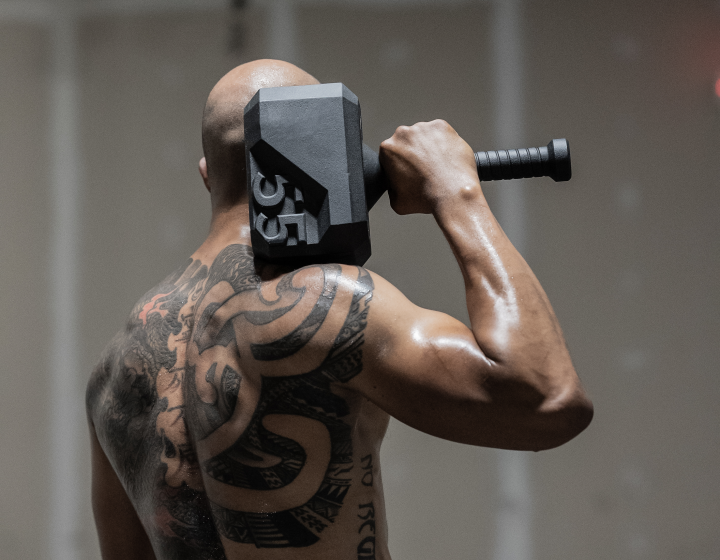 UNCONVENTIONAL TOOLS FOR UNCONVENTIONAL ATHLETES
At TribeWOD, we believe in the power of self-betterment through fitness. But we know, from experience, that day-to-day activities and challenges can quickly take over and de-prioritize your fitness routine. Our mission at TribeWOD is to design products which enable, support and push your self-betterment. Because no matter what each day throws at you, we don't think that life should get in the way of bringing out your badass. What's your ritual?
Likes:
It works perfect for my situation
Improvements:
Heavier weights for the sledgehammer
Improvements:
Different sizes for different training effects!
Outstanding
This is awesome, no need for an old tire to take up space.
Likes:
Fast shipping, up to date notifications, and great packaging/delivery
Improvements:
Keep on keeping on! The sale and discount did help me secure my order through kettlebell kings
It's just fun!!
I haven't even begun to really use this hammer but from trying it out and getting comfortable with it, I can tell it's a quality piece of equipment I'll enjoy through many workouts!
Love the versatility
I love my Odin hammer and it's versatility. Versatility and size allow me to do over 20 different muscle strength and endurance exercises
ODIN Sledge
After looking at several different sledges I decided to try this one because you didn't need a tire. I must say my training partner and I both absolutely LOVE this sledge!