nicky
and 4 other people bought it
Free shipping over US$150 within US & Canada
Guaranteed safe and secure checkout via
Description
Are you ready?
Lift, Press, Carry, Roll, jump over... it's all here, inside this badass barrel. KING KEG is our most versatile training tool for strongman, powerlifting or any athlete on a mission to become an absolute beast.
The perfect tool that provides you with a full body or selective muscle workout. With emphasis on your legs, back, butt, hips, shoulders and arms, you can go, heavy, up to 600lb of load and max out your strength.
CUSTOM HANDLES
Our 4 specially designed handles come with no sharp edges for maximum comfort, with an optimized grip and support for high loads.
DIMENSIONS:
W 16.50" / 419 mmx H 24.50" / 622 mm
Weight (Empty):
35 Lbs / 16 Kg
Max Load:
Up to 600 lb / 272 kg
Recommended use:
Indoor / Outdoor, on rubber or nonabrasive surface


BADASS, TACTICAL-INSPIRED DESIGN
Welcome to the Tribe
FULL BODY WORKOUT
Tap into a wide range of movements, from lift, press, carry, roll, jump over... Unleash the true athlete in you with a full-body workout.
CUSTOMIZABLE WEIGHT
Fill the Tribe WOD King Keg with water, sand, pebbles, or steel beads to customize the weight of this mighty training tool from 35 to 600 Lbs.
INDESTRUCTIBLE BUILD
Slam your keg to the ground and train under the harshest of conditions. Your King Keg can take it, it's as tough as nails.
PROTECTIVE RUBBER RINGS
A solid, well-made, rustproof stainless steel body, surrounded by 2 half-inch thick rubber rings to protect it. The rings also act as bumpers when the keg is dropped on the floor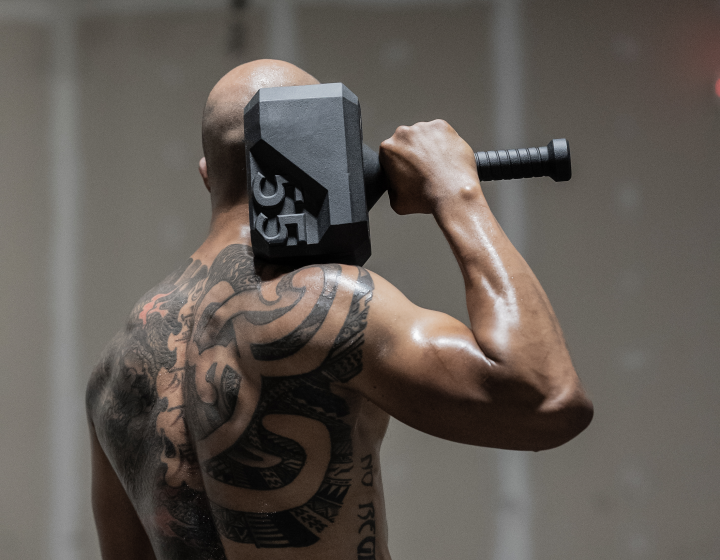 UNCONVENTIONAL TOOLS FOR UNCONVENTIONAL ATHLETES
At TribeWOD, we believe in the power of self-betterment through fitness. But we know, from experience, that day-to-day activities and challenges can quickly take over and de-prioritize your fitness routine. Our mission at TribeWOD is to design products which enable, support and push your self-betterment. Because no matter what each day throws at you, we don't think that life should get in the way of bringing out your badass. What's your ritual?