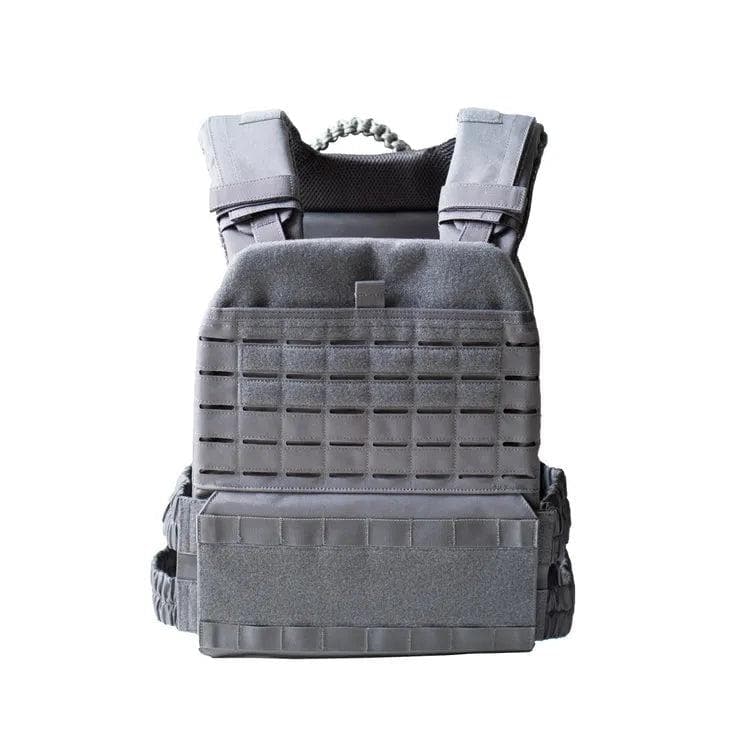 coachkack
and 3 other people bought it
Free shipping on all US orders
Description
Our workout weighted vest will raise your training endurance to the next level and build additional muscle mass.
Steel plates to be purchased separately Buy here
FEATURING:
- Paracord handle for easy carry
- Adjustable velcro waist strap system
- Adjustable shoulder pads system with quick release velcro and pressure button
- Extra velcro area for patches
Our workout weighted vest will raise your training endurance to the next level and build additional muscle mass. This extra-durable and high-quality training vest made of Oxford 600D Nylon with waterproof treatment are designed to stay close to the athlete's body and avoid unnecessary movement without putting too much pressure on the torso.
Steel plates to be purchased separately Buy here
SUPPORTED WEIGHTS: Our tactical workout vest is designed to support a pair of steel plates from W10.5 x H11.5 inches, ranging in weight from 5.75 up to 13.75 lbs per plate. Can carry up to 30lbs / 14kg.
ADJUSTABLE WEIGHTED VEST: Our tactical workout vest fits every size athlete due to its 2 different side straps and adjustability on the shoulders. Our tactical vest is designed to intensify your strength and endurance, and build more muscles.
HIGHLY COMFORTABLE & BEST FIT: Yoke shoulder pads reduce friction, adjustable tensional bands improve stability, and innovative airflow channels and aerospace mesh ensure sustained comfort.
MULTIFUNCTIONAL FITNESS: This weighted vest is specifically designed for all training movements. Running, jumping, pull-ups, handstand push-ups, handstand walks, and more!
CUSTOM ACCESSORIES & FRONT POCKET: The front and back of the vest have a Molle type Velcro finish which allows you to place reflective patches and lights wherever you want. We have also included a large pocket on the front to put your phone, keys, and other items.
Steel plates to be purchased separately Buy here
Guaranteed safe and secure checkout via
BADASS, TACTICAL-INSPIRED DESIGN
Welcome to the Tribe
RULE THE GYM
This vest fits any kind of athlete no matter their exercise routine. Pack extra weight and level up your training. Go big, go strong, and surpass anything your gym mates are doing right now.
TEST YOUR LIMITS
Get out of your comfort zone and add variety to your training. Don't get stuck in a rut and build up better endurance. Only by pushing it even further, you will be rewarded with greater gains.
SET THE CHALLENGE
This training accessory is designed to carry two steel weight plates from 5.75 to 8.75 Lbs per plate. Climb to the top on each training. Improvise, adapt, and overcome.
CUSTOMIZE YOUR GEAR
Choose the color that matches your training style between a wide range of vibrant colors and styles.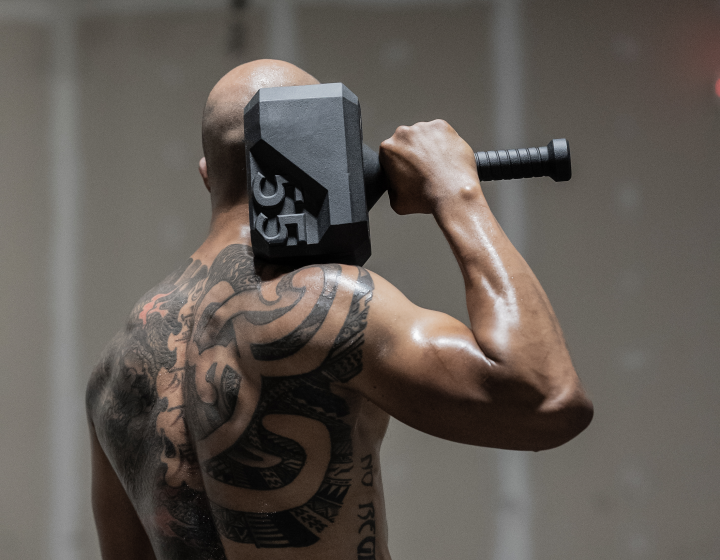 UNCONVENTIONAL TOOLS FOR UNCONVENTIONAL ATHLETES
At TribeWOD, we believe in the power of self-betterment through fitness. But we know, from experience, that day-to-day activities and challenges can quickly take over and de-prioritize your fitness routine. Our mission at TribeWOD is to design products which enable, support and push your self-betterment. Because no matter what each day throws at you, we don't think that life should get in the way of bringing out your badass. What's your ritual?
Love it!
Previously used the Condor Sentry. With the Triwod, I noticed I can wear it tighter and no issues breathing breathing, which is why I purchased. Great design and, so far, seems durable.
Workout vest with weights
Love the vest! Comfortable and still allows flexibility for movement and range of motion. I perform run, pull-ups, squats, and push-ups with it on. Highly reccomend!
Excellent vest
Very adjustable and secure. Had a missing stitch but DIY to the rescue
Likes:
the price and the communication about my order
Love it
I was looking for a vest that was a bit more reasonable than the 5.11 tactical vest price wise but also was a similar appearance as the 5.11. I love this vest! I got the obsidian black and came to realize it is a bit small compared to the other colors which I was not aware of. So far I have worn it several times and the small size does not bother me.