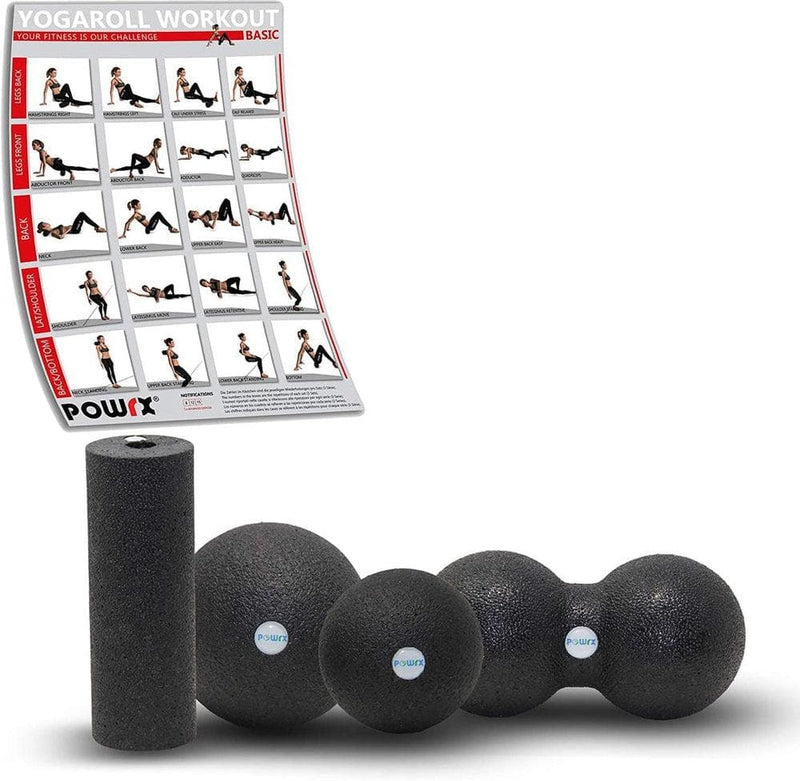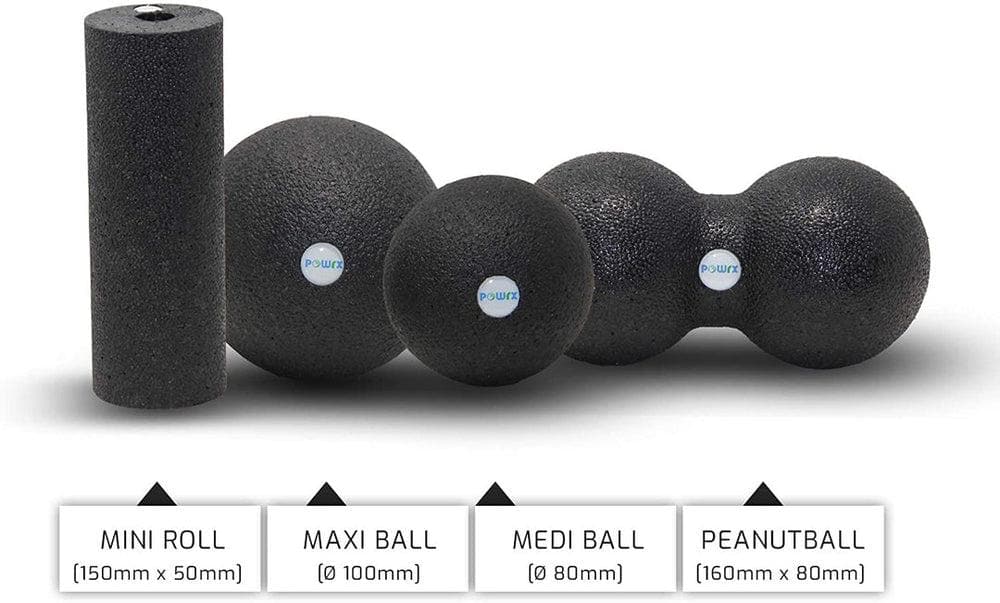 alex
and 17 other people bought it
POWRX Foam Roller Set 4 in 1 for Trigger Point Self
Free shipping on all US orders
Black
Description
Brand: PowrX
Features:
PRODUCT - 1 x POWRX Set of 4 rollers, Color: Black I Material: high-quality and high-performance EPP plastic foam I Max. loadable up to 150 kg I Dimensions: 15 x 5 cm (Mini roll), 16 x 8 cm (Peanut Ball), 10 cm (Ball), 8 cm (Mini Ball)
MULTI-FUNCTIONAL: Ideal foam roller for back pain, neck pain, and hamstring. The long foam roller works well to ease or soothe muscle pain, remove tension and loosen TRIGGER POINTS
FOR ALL AGE GROUPS: This super versatile back foam roller can be used before and after the workout. This trigger point roller is used in different fields such as Yoga, REHABILITATION, and self-massage
SELF-MASSAGING TOOL: You can simply roll yourself on the massage roller with the back, hips, thighs, and buttocks. These foam rollers improve blood circulation due to their dimpled surface
POWRX - Sports brand from Germany with over ten years in the European market. We are working on giving you high-quality sports tools that enable you to reach your full potential
Guaranteed safe and secure checkout via
Beautiful fascia roll set at a good price
The set was delivered quickly and everything arrived safely! As predecessors have already written, a small œbutton is missing on a ball, but that does not reduce the function. Unfortunately, the small ball has a rough surface and is not as smooth as the other balls and rolls, but you can still use it. In terms of quality, it is not a blackroll... But for the price, the set is ok and well suited for my purposes!
Well, good for a start.
The role is far too tiny. Well, the bullets still work. I expected something else. But that explains the price. \nAddendum: I was able to try out the set for a few days now. So for the start it goes. Using it helps and is good. But in the long run, it's better to get a professional set. But it's good for beginners.
Sorry, no link to training library and logo on an article
Unfortunately, I never received the link mentioned in the product description. Unfortunately, the Peanut also lacks the logo, probably fell off. \nOtherwise, I'm happy with the product. It makes a good impression and for the price is highly recommended!