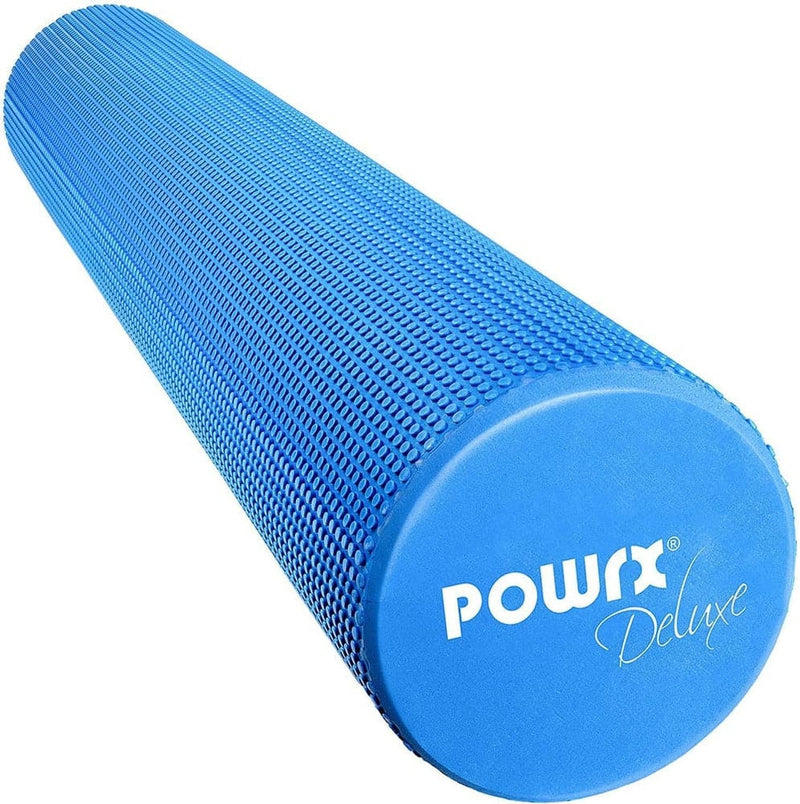 nicky
and 88 other people bought it
POWRX Foam Roller - Exercise Roller to Relieve Muscle Tension and Rehabilitate Injured
Free shipping on all US orders
Variant:

Blau - 90 X 15 Cm 36"x6"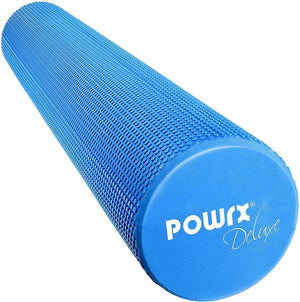 Blau - 90 X 15 Cm 36"x6"
Description
Brand: PowrX
Features:
SOFT FOAM ROLLER: The yoga roller is very light and easy to maintain. Made of high-density EVA foam having 6" diameter and 36" length. Classic foam roller for legs that helps in increasing flexibility
MULTI-FUNCTIONAL: Ideal foam roller for back pain, neck pain, and hamstring. The long foam roller works well to ease or soothe muscle pain, remove tension and loosen TRIGGER POINTS
FOR ALL AGE GROUPS: This super versatile back foam roller can be used before and after the workout. This trigger point roller is used in different fields such as Yoga, REHABILITATION, and self-massage
SELF-MASSAGING TOOL: You can simply roll yourself on the massage roller with the back, hips, thighs, and buttocks. These foam rollers improve blood circulation due to their dimpled surface
POWRX - Sports brand from Germany with over ten years in the European market. We are working on giving you high-quality sports tools that enable you to reach your full potential
Guaranteed safe and secure checkout via
Absolute purchase recommendation!
This product is just the hammer, I love it from day one, and the structure on the roll is just super thoughtful and very comfortable for the body to massage or roll out. Is his money absolutely worth it and my posture has improved relatively quickly with the included exercises.
Good for my home Pilates exercises
The role does exactly what I also have when training with the training house's own roles. It's a good feeling. Especially with regard to pain relief. But it's not just the role alone, but also the movement itself and the movement pattern. The role acts only as a support, as a tool. That, though, does it good and without a star trigger. The review will also ask for the transparency rating.?? My order by me is solid blue and not transparent. Unfortunately, I cannot contribute to the quality and durability due to the relatively short time of use.\n\nIf, unexpecteed, the roll starts to crumble or show similar wear, I will be back this round. It doesn't look like it right now.
Exactly what I expected
Good quality foam roller.