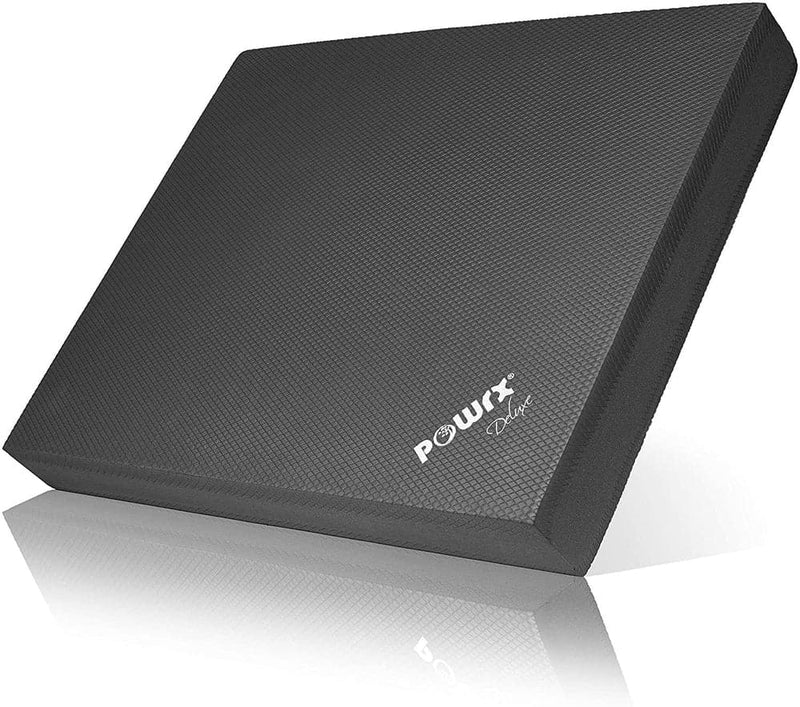 nicky
and 67 other people bought it
POWRX Foam Balance Pad for Stability Training, Yoga, and Physical Therapy | Non-Slip Foam
Free shipping on all US orders
Dark Blue
Grey
Green
Yellow
Description
Brand: PowrX
Features:
BALANCE TRAINING: As we get older, balance tends to decline due to reduced muscle mass. Powrx balance pads for physical therapy are the optimum solution to all of your balance-related problems
POWRX BALANCE PAD: The 2.36 inches thick balance mat is made of high-quality soft foam. The balance cushion has a textured Non-Slip Surface which is easy to clean. Perfect balance foam pad to use at the standing desk
EFFECTIVE: Therapy foam blocks are perfect for yoga and physical rehabilitation following an injury. These balance mats can be used by everyone, including elderly citizens or after sports injuries
HOW TO USE IT: This exercise balance pad can be used to perform all exercises such as squats, lunges, push-ups, planking, step-ups and downs, one leg stands or even sitting on it while meditating
POWRX - Sports brand from Germany with over 10 years in the European market. We are working on giving you high-quality sports tools that enable you to reach your full potential
Guaranteed safe and secure checkout via
Great for deadlifts
A lot of pads for deadlifts are around $120. I didn't want to spend that much so I got these instead for around $50. They work so well for deadlifts. Would work for Olympic weightlifting a well. They lessen the sound by a TON and also have a good bounce to them. I see these lasting a while.\nI can drop the weight as hard as I want and hardly get a sound. Would recommend.
Just what the physical therapist ordered
Great low cost alternative to the aerex pads used in the py=hysical therapists office
Works as well as similar ones costing far more.
I am 84 years of age and take therapy once a week. This foam balance pad feels as good as the ones they provide in their gym, at a fraction of the cost.
grade
Positive:\n* Efficient packaging without excessive waste\n* little odor\n* non-slip! \n* High training effect due to flexible material! \n* Good value for money\n\nSince I own the AIREX and the yellow POWRX, I can say that the flexibility of the POWRX is minimal compared to the AIREX - if any. Anyway, on these two pads, I have the same high training effect subjectively at my weight of around 76 kg. \nIn the answers above (FAQ) it is written that the yellow POWRX should be more flexible than other colored POWRX pads. That's why I emphasize that I own the yellow POWRX and can only make statements about this. \n\nIn addition to a - in my opinion - good price-performance ratio and the excellent training effect/flexibility, the safety aspect is very important to me: the pad lies securely and without slipping on smooth floors such as tiles, wood (ash) or linoleum.