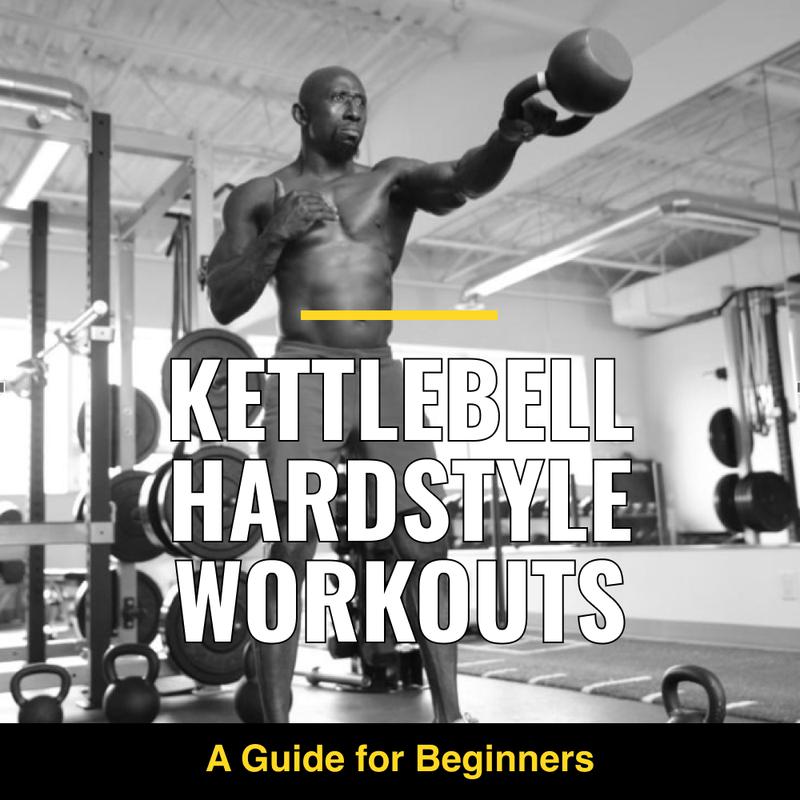 coachkack
and 41 other people bought it
Funk Roberts – Kettlebell Hardstyle Workouts
Free shipping on all US orders
Contents
Meet your trainers
Introduction to Kettlebell Training
Functional training and why you need to do it
How to choose the right Kettlebell
Styles of Kettlebell Training
Proper Kettlebell Form
Common Kettlebell Mistakes
Kettlebell Safety
Conclusion
Kettlebell Excercises
Kettlebell Kings Workout – 4 Weeks Program
About: Funk Roberts
Funk Roberts is a former professional athlete, a Muay Thai fighter, and a world renowned Master Metabolic Trainer, Certified MMA Strength and Conditioning Coach and Certified Kettlebell Specialist.
Over the past 12 years, Funk has helped over one million men and women around the world transform their bodies, improve performance, and increase their health. Funk is considered one of the "OGs" in the Hard Style kettlebell world, especially with his highly popular kettlebell workout videos on YouTube.
Guaranteed safe and secure checkout via
ABOUT THIS PROGRAM
The "Kettlebell Hardstyle Workouts: A Guide for Beginners" is about learning kettlebell training basics. It's about establishing a solid foundation to build strength, speed, and power that can translate into every corner of your life—not just in the gym.
LEARN TO CHOOSE THE RIGHT KETTLEBELL
Everything about choosing the right type and weight
COMMON KETTLEBELL MISTAKES & SAFETY
Avoid common mistakes and get the most out of your Kettlebell workouts
20 KETTLEBELL EXERCISES
Build a strong foundation
WORKOUT PLAN
Apply what you've learned
Likes:
Time crunch friendly
Home Workout
"This is perfect for any individual looking to workout on a time crunch at home"
Recovery Weel
"This is absolutely perfect for a recovery week"
New exercises
"My trainer showed me this and I have been feeling better ever since"
Likes:
Helps with imbalances
Helps imbalances
"My trainer uses this on recovery weeks from weightlifting and it works wonders"
Improvements:
Explain the program format more… I didn't see the separate abs tab at first
Great program
This is a good program for beginners and up! I connect with the motivation, I love the passion of the instructor she cracks me up!!! And keeps me going! She's saying what I'm thinking.
"Get your life together!!!!"