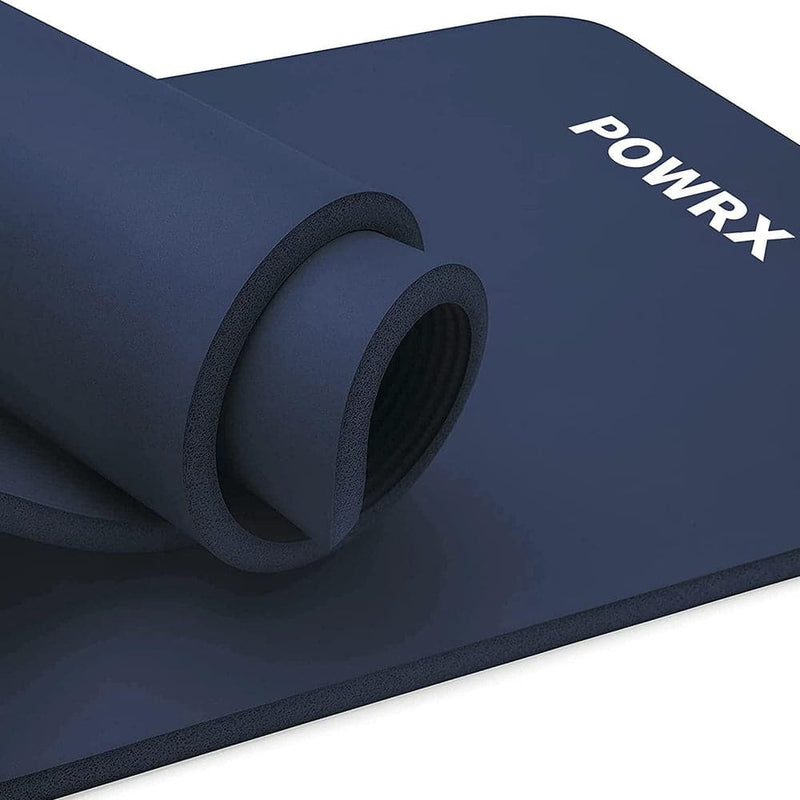 alex
and 18 other people bought it
POWRX Yoga & Fitness Mat Professional
Free shipping on all US orders
Variant:

Red 75x31x0.6 inch
Black 75x31x0.6 inch
Red 75x31x0.6 inch
Grey 75x24x0.6 inch
Blue 75x31x0.6 inch
Yellow 75x31x0.6 inch
Anthracite 75x31x0.6 inch
Dark Blue 75x31x0.6 inch
Navy 75x31x0.6 inch
Blue 75x39x0.6 inch
Red 75x39x0.6 inch
Description
Brand: PowrX
Features:
PRODUCT - POWRX Exercise Yoga Mat Non-slip Including Carrying Strap + Practical Bag And Therefore Easy Transport
DESIGN: Designed for health improvement, fitness, and wellbeing. This workout mat enables you to practice many forms of yoga, pilates, gymnastics, and physical exercises. Ideal yoga mat for women
TRAINING AREAS - The POWRX Sport Mats are Designed By Sport Professionals and Ideal for a wide variety of Sports, Gymnastics, Yoga, Pilates and Aerobics Exercises. Exercise mats can also be used for Camping Outdoor and Indoor.
MATERIAL: These Extra Thick Yoga Mats are Made of High-Quality NBR (synthetic rubber) Material which is Odour-Free. The Mats are Free from BPA, Phthalate, Latex, and PVC. These Mats can be wiped Clean with a Cloth
TRAINING EFFECTS - Because the Fitness Mat is Extra Thick, you have a better Footing when Standing. This allows you to perform Balance Exercises Safely and Stably. The Innovative, Fine Pores ensure both a Long Service Life and Optimal Cushioning during your Daily Training.
Guaranteed safe and secure checkout via
Great product
I was looking for extra cushioning for my knees and this was just perfect.
Likes:
The mat is nice and thick, which is good for anyone with knee issues.
POWRX Yoga & Fitness Mat Professional
Very Blue
M buy mat. In Blue. Mat very Blue. No moving parts. All parts Blue. Softer than rock.
Improvements:
a strap so it can stay rolled up
Thick and large size
Got the 39" wide one, and it's very nice and large for an exercise mat. Would recommend the large one. Very good quality
Excellent workout mat!
High quality product. Thickness and durability are perfect. I was pleasantly surprised to find out the mat included straps and a really nice mesh bag for carrying and storing the mat. Highly recommend!