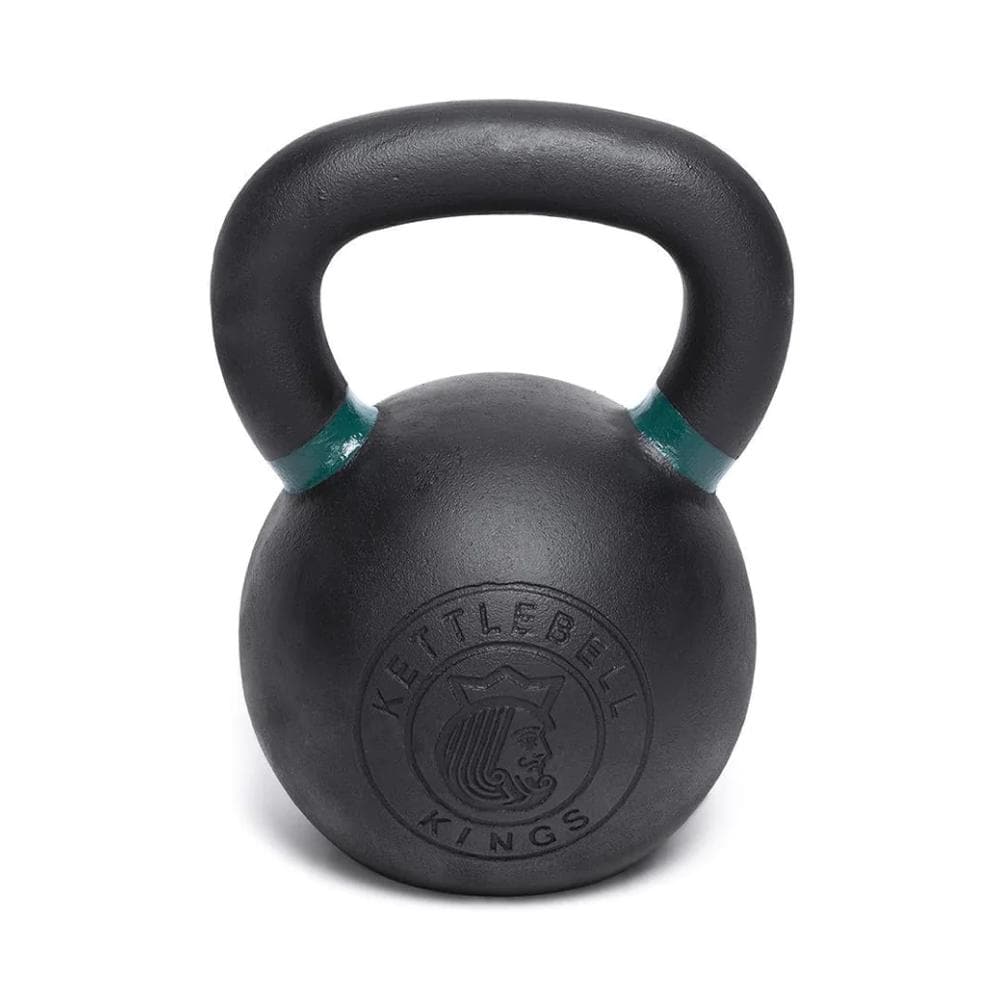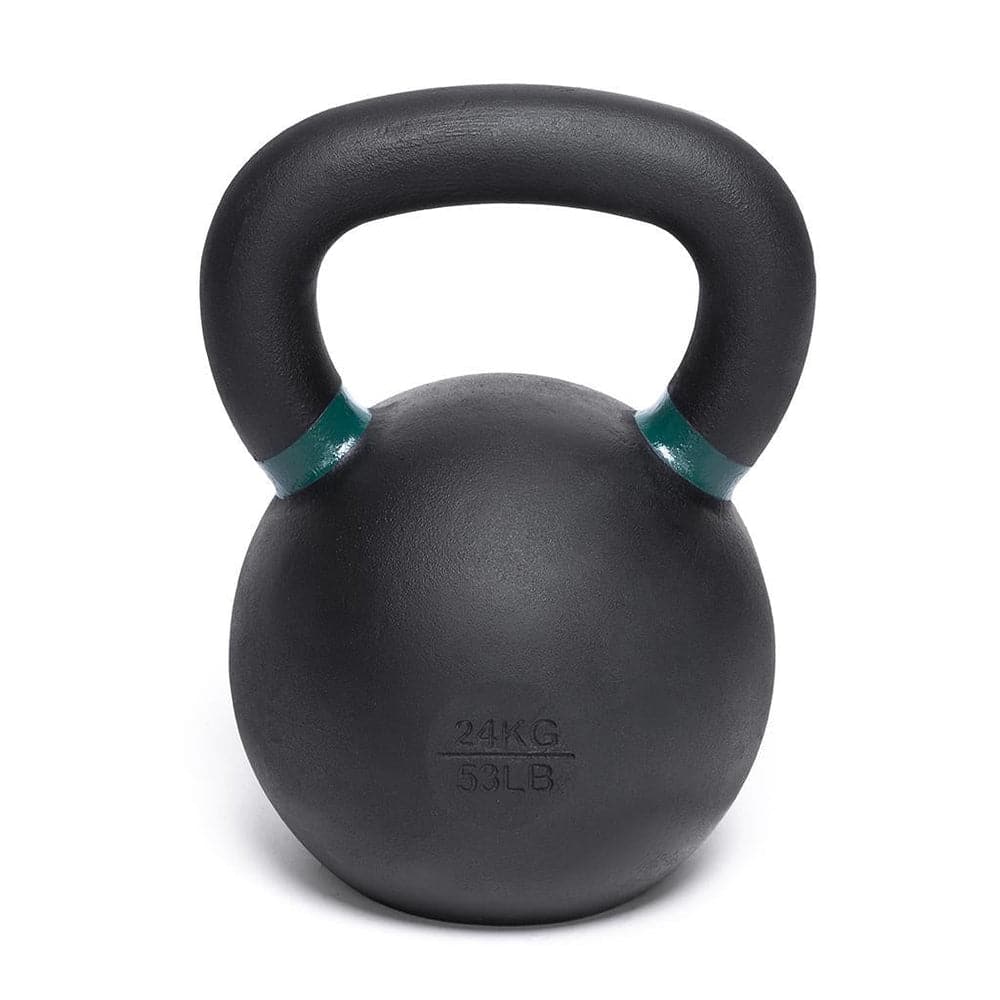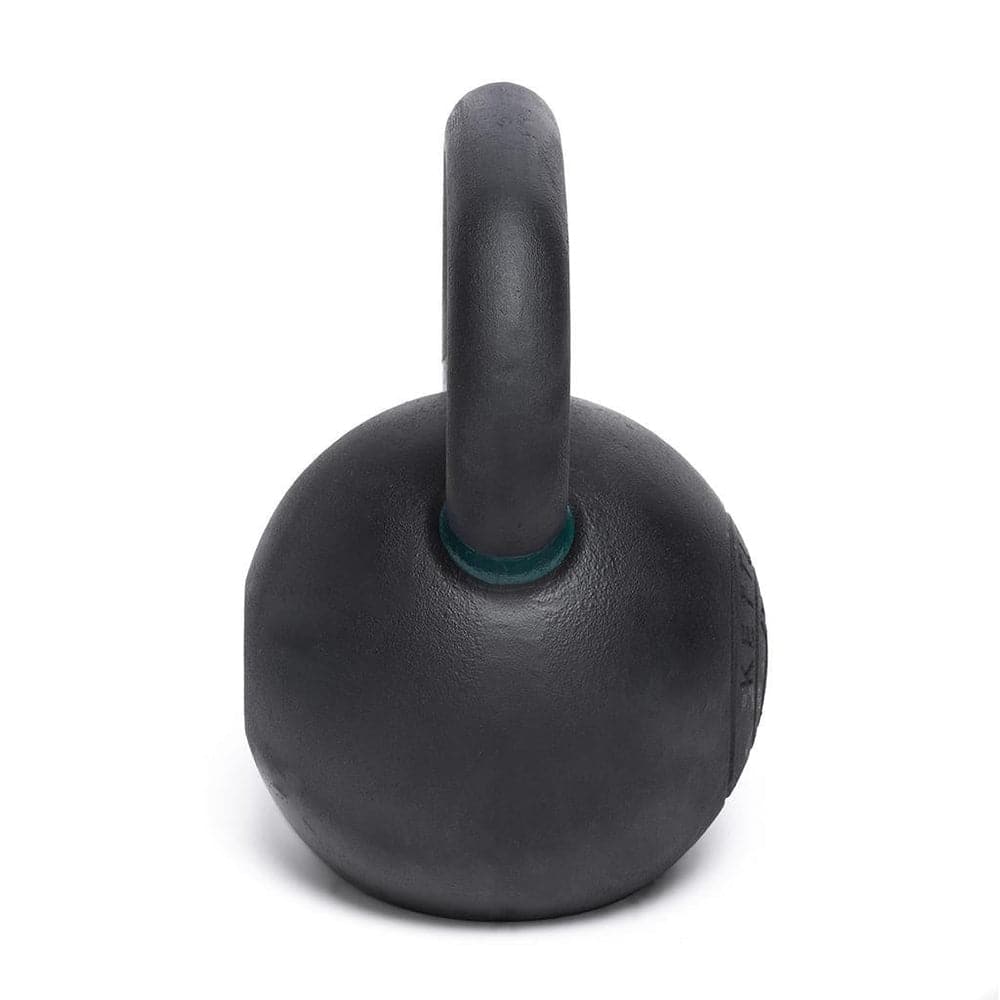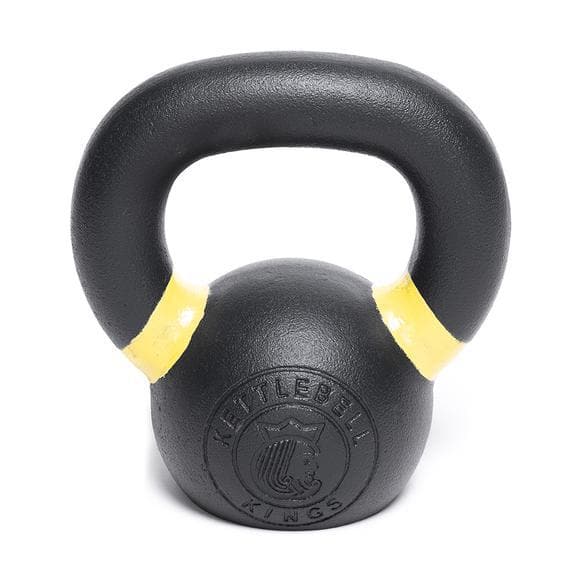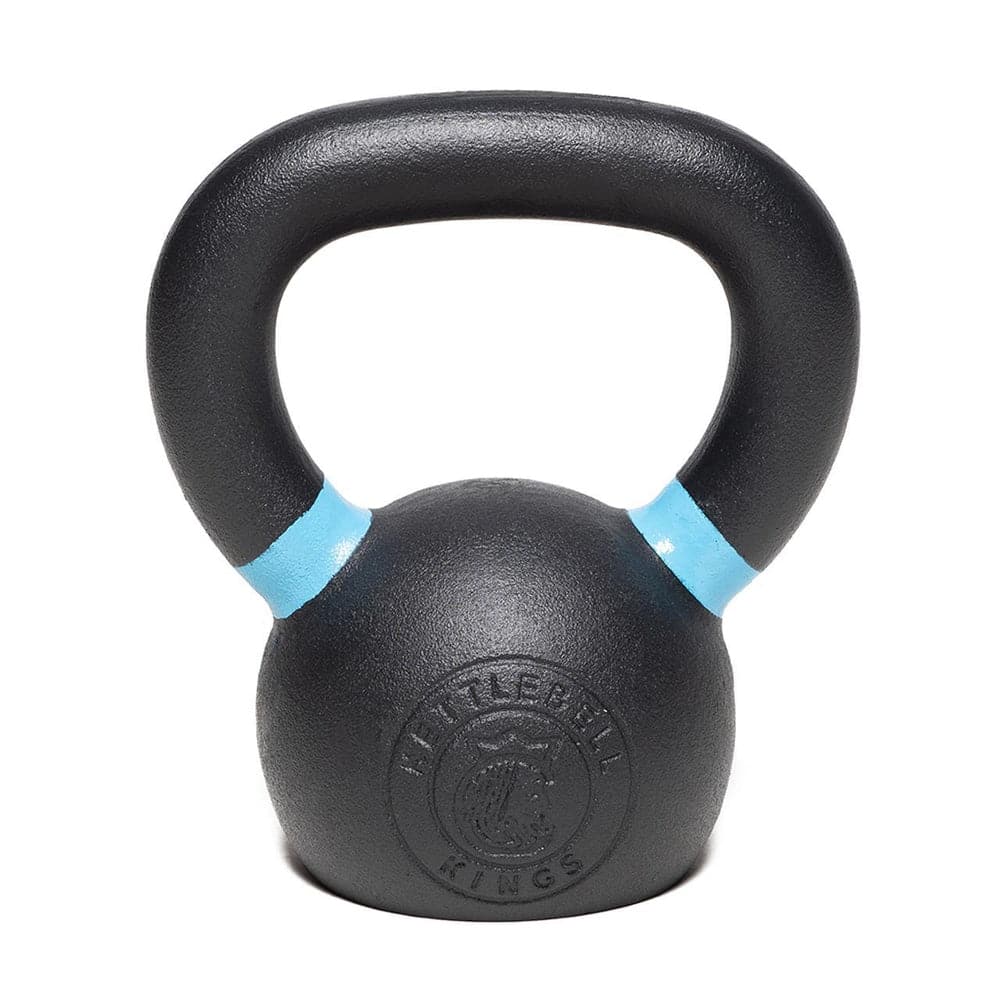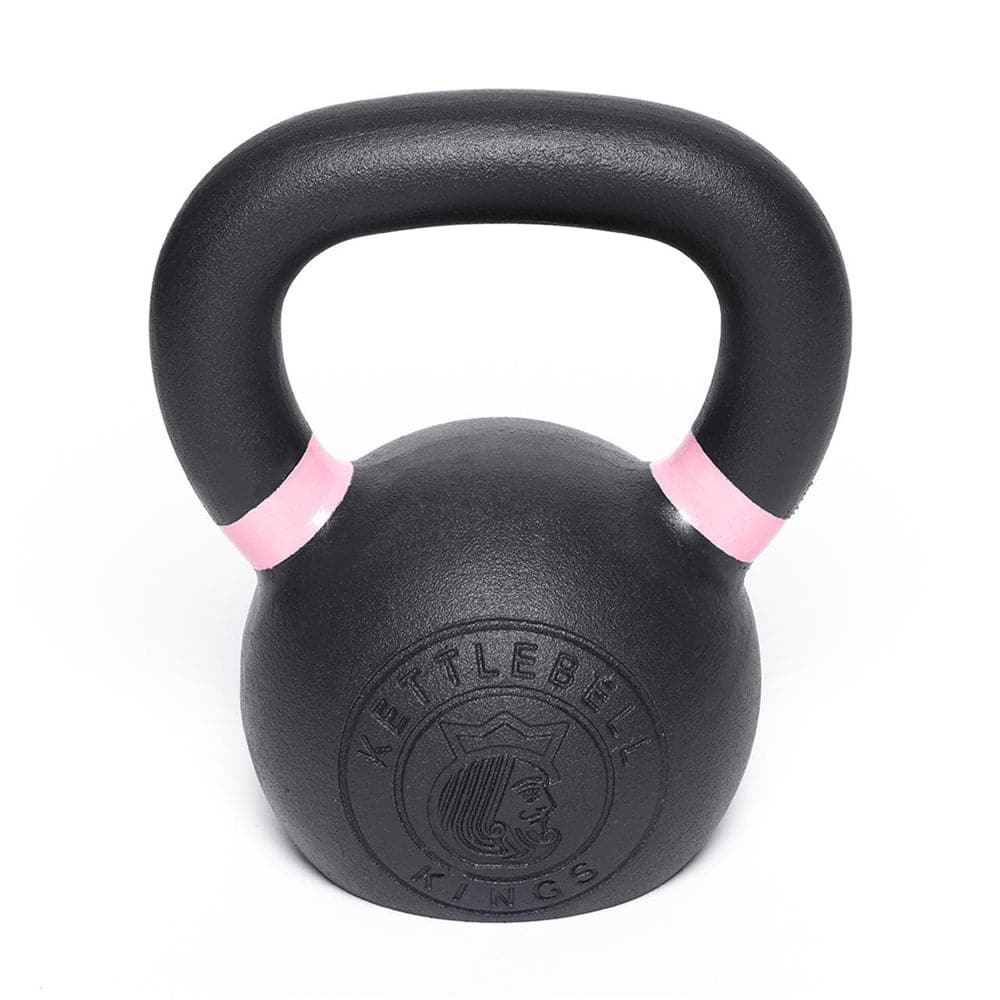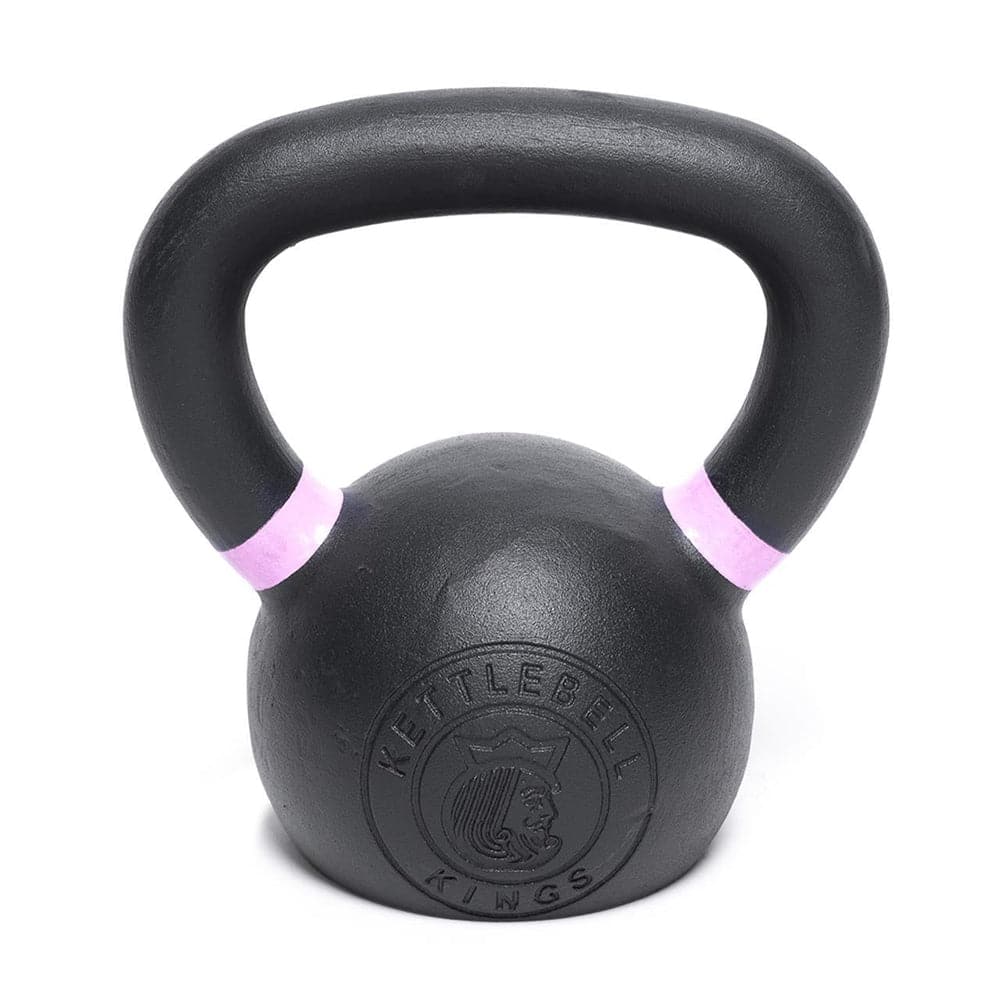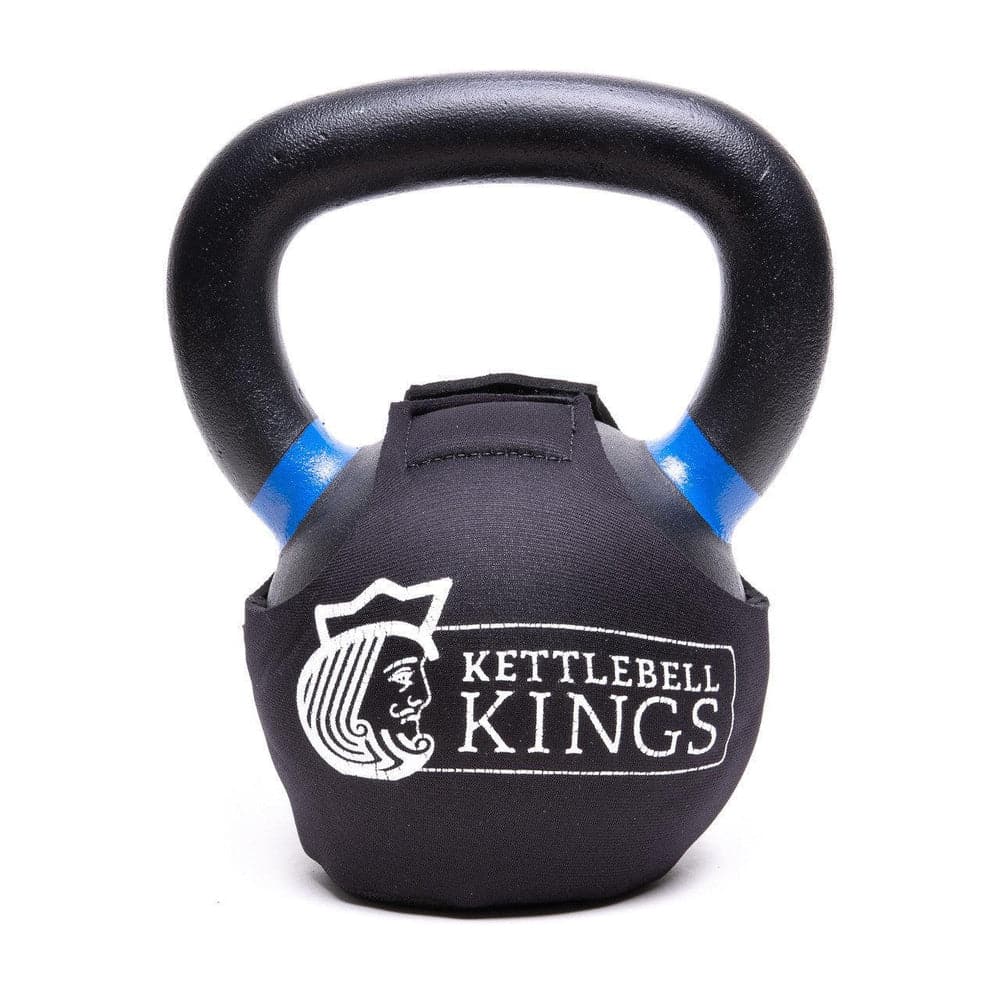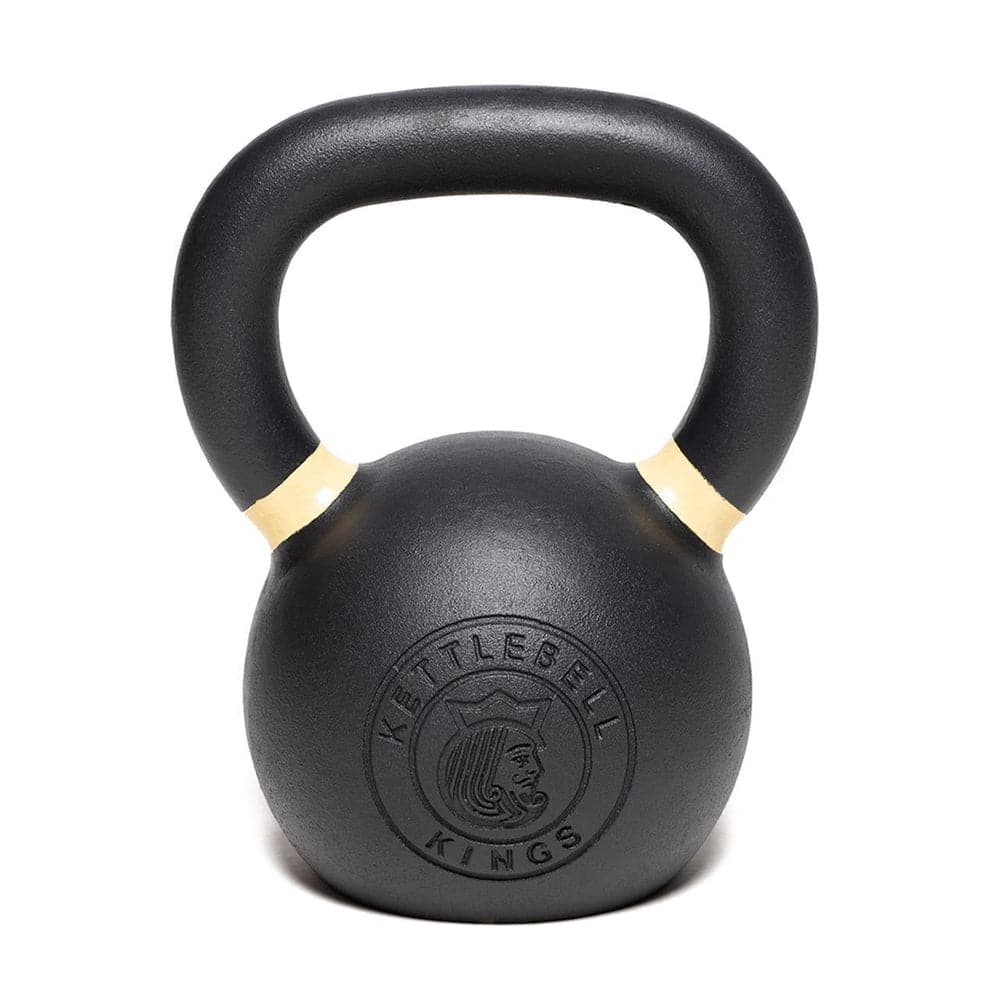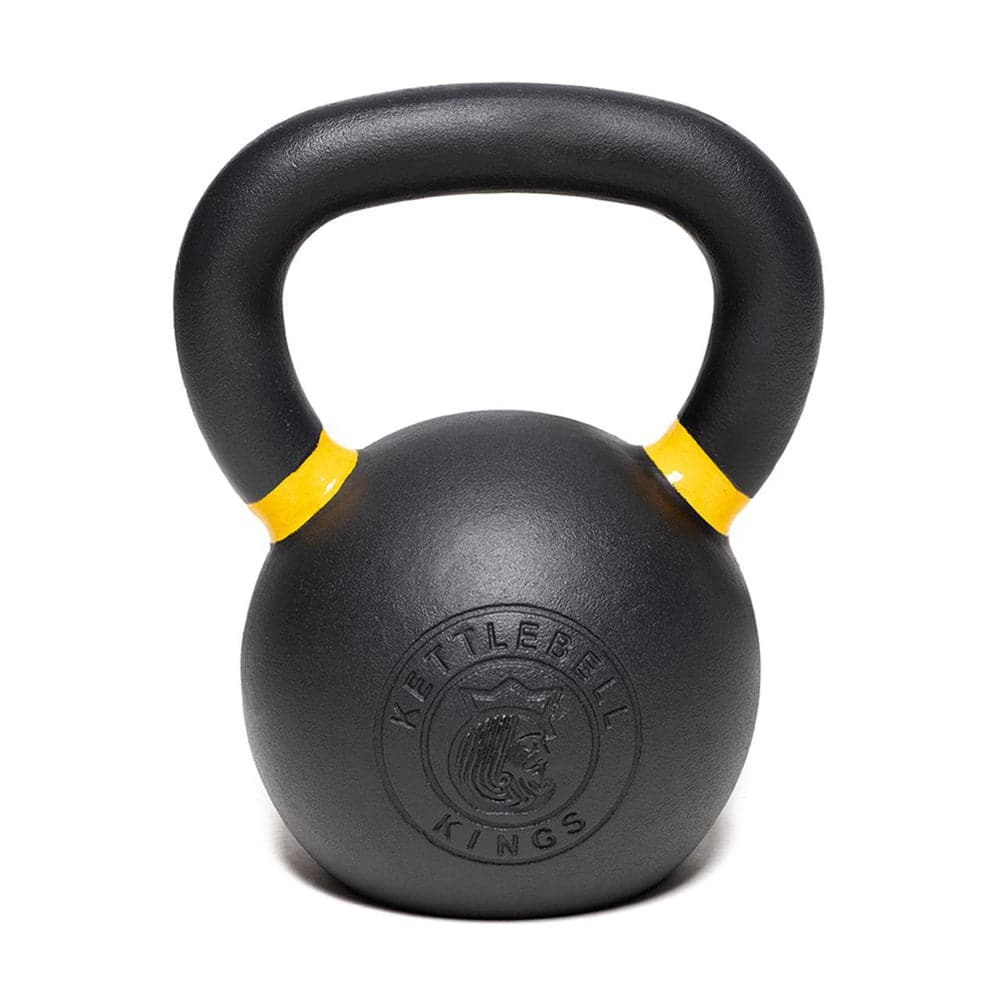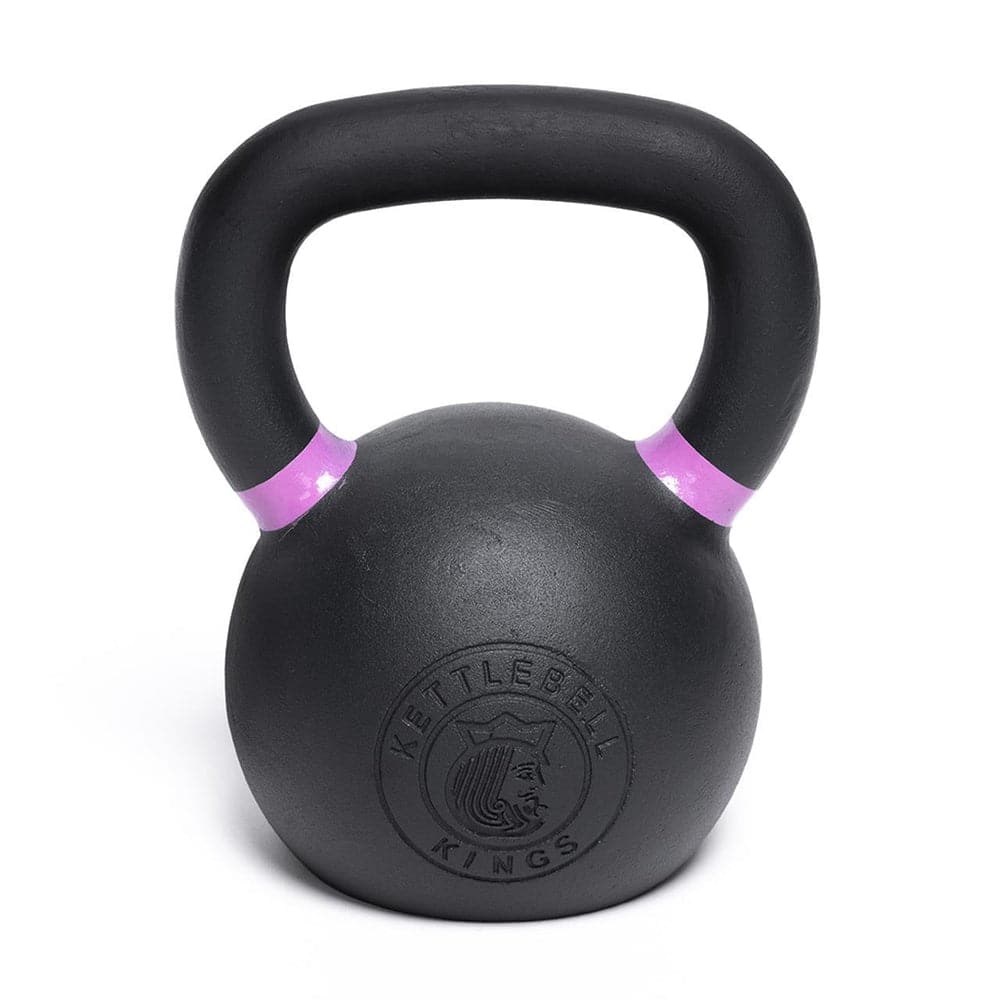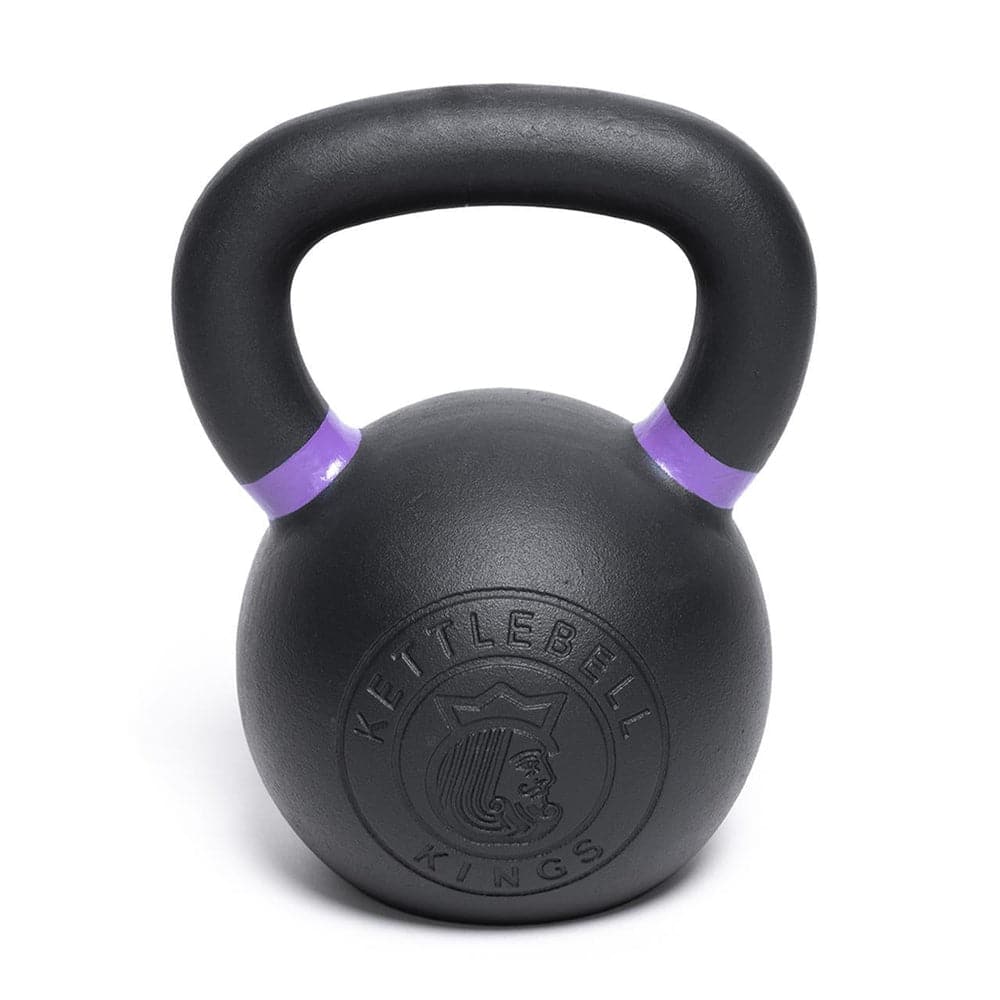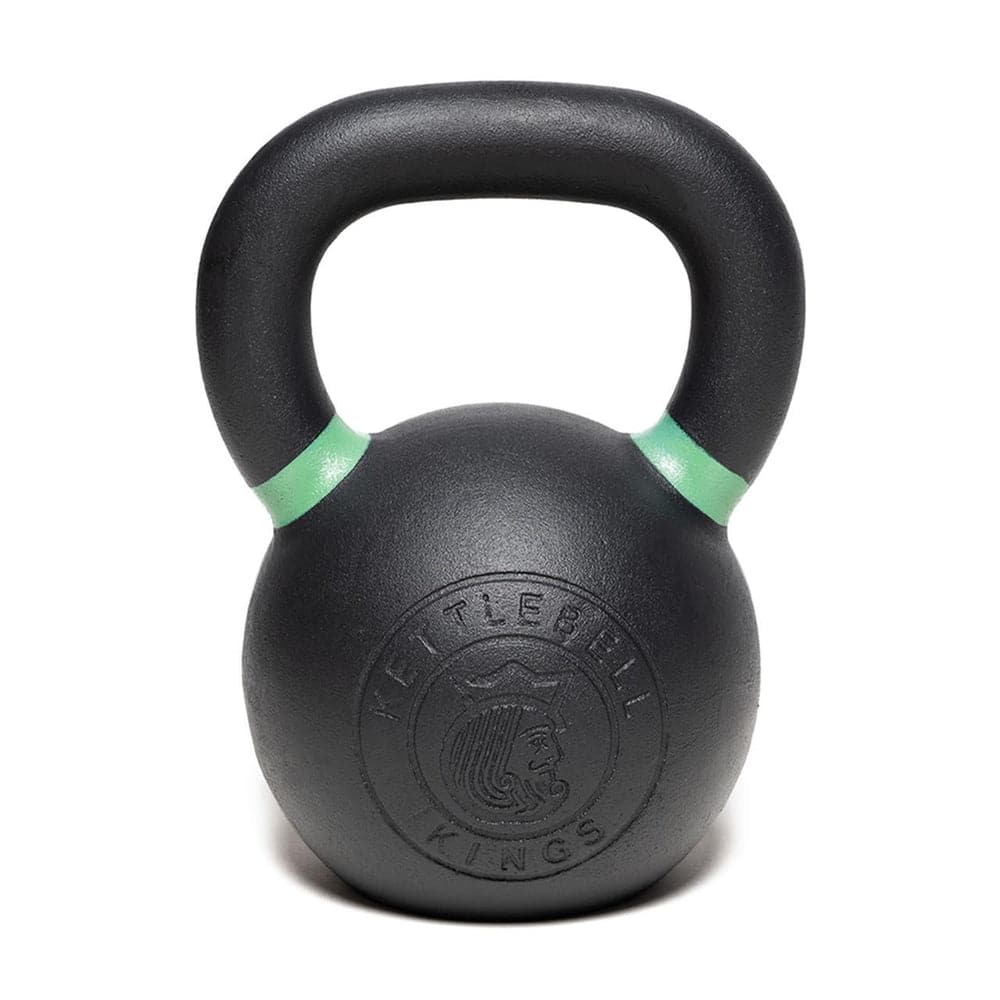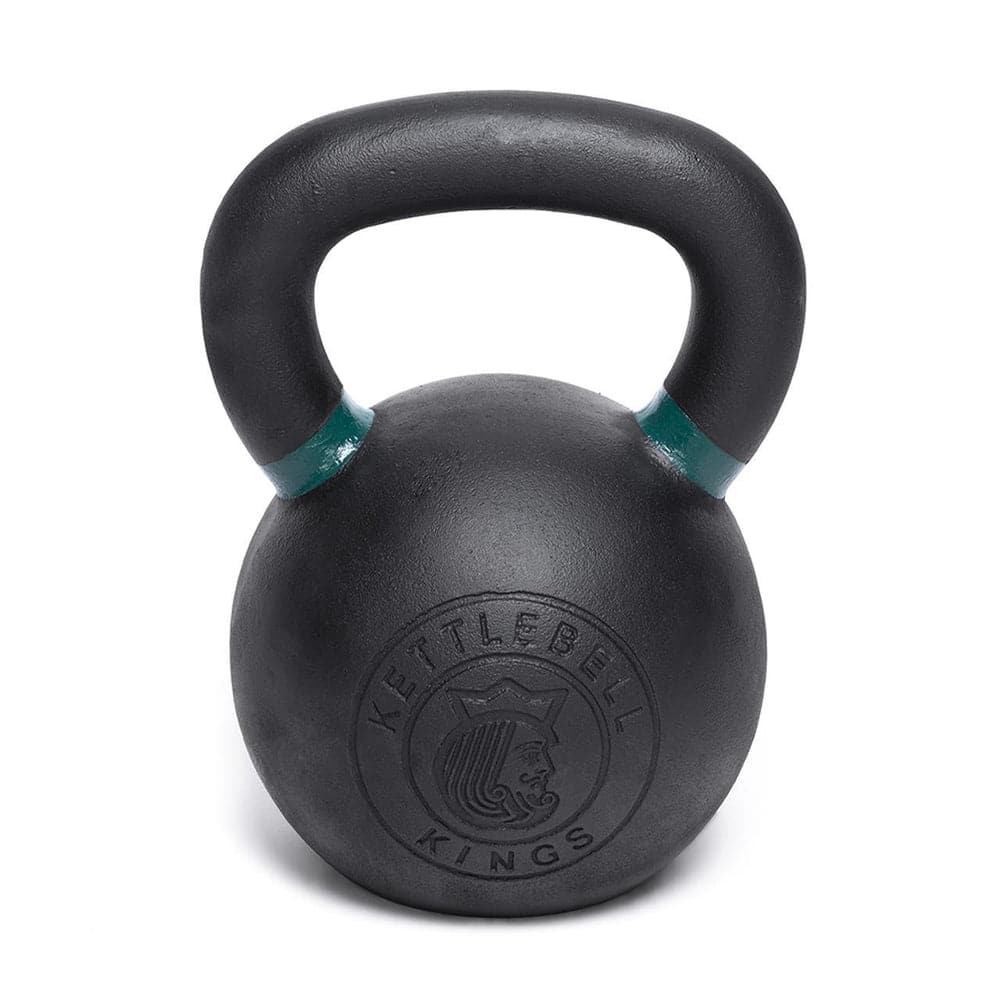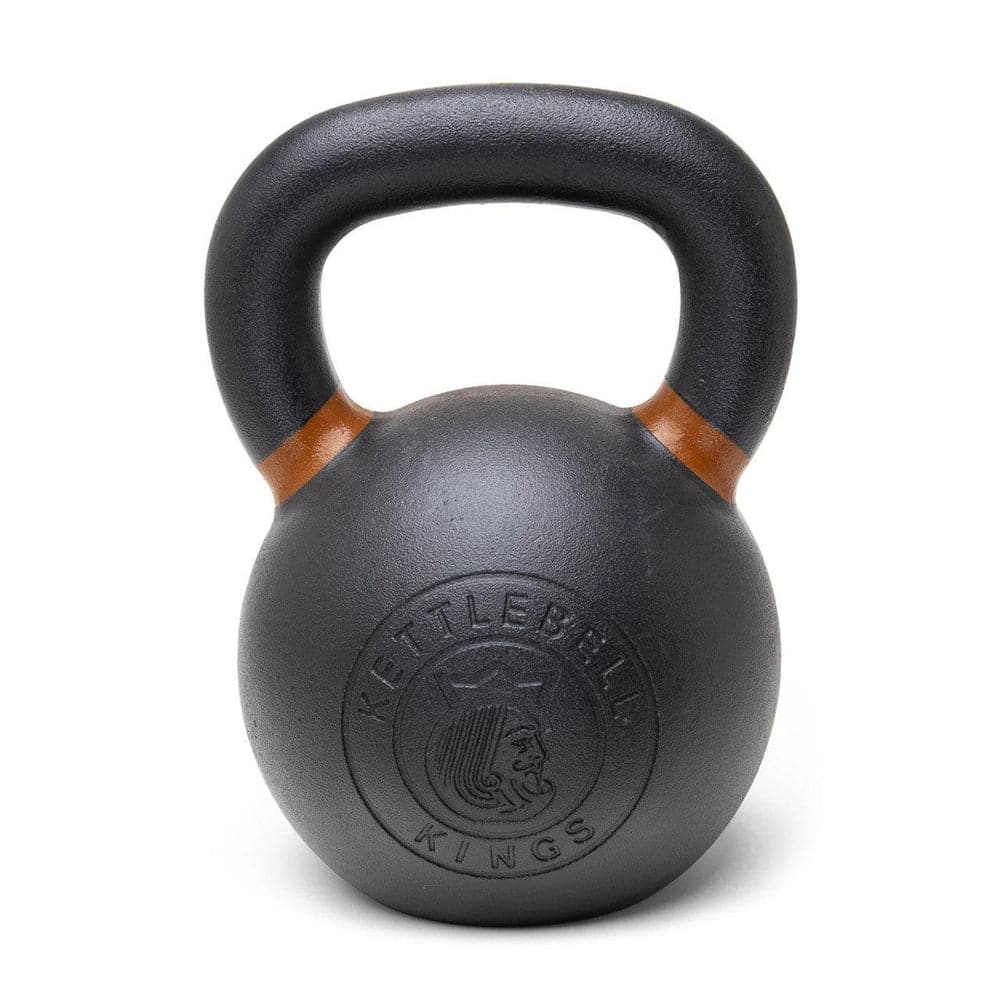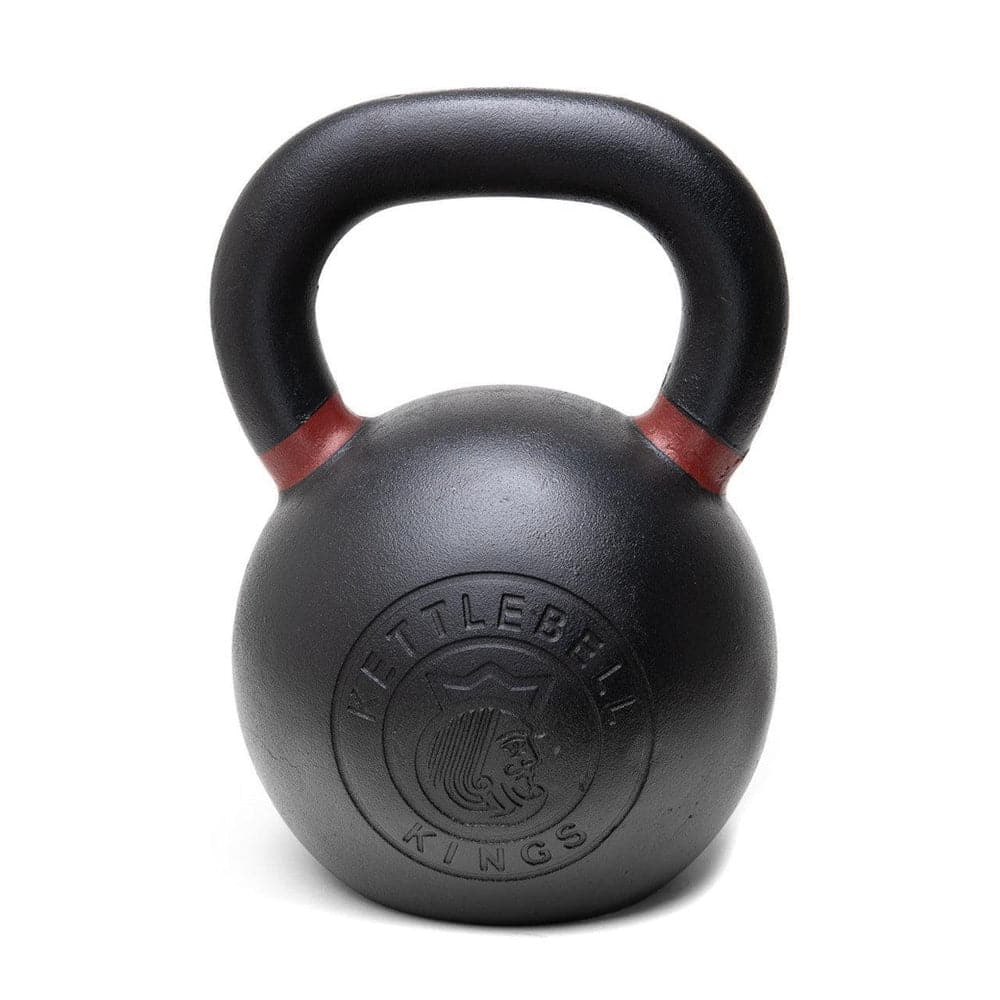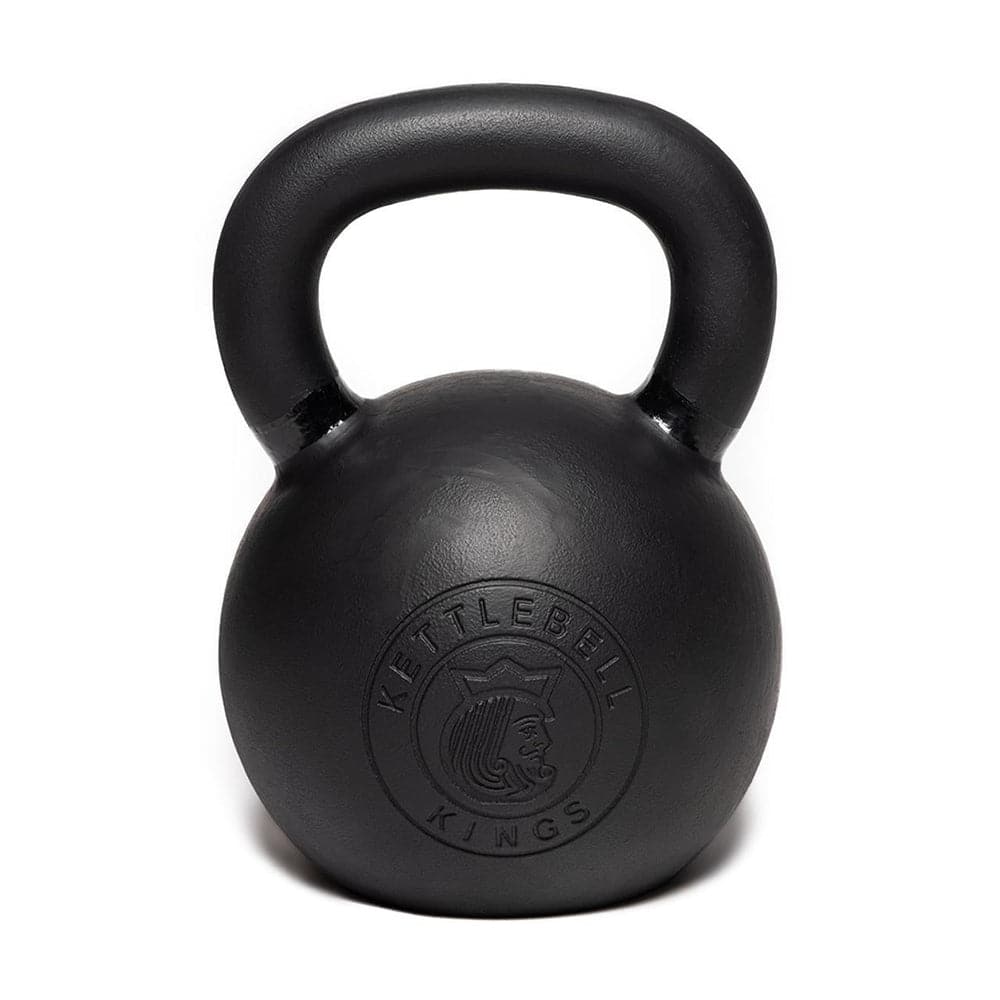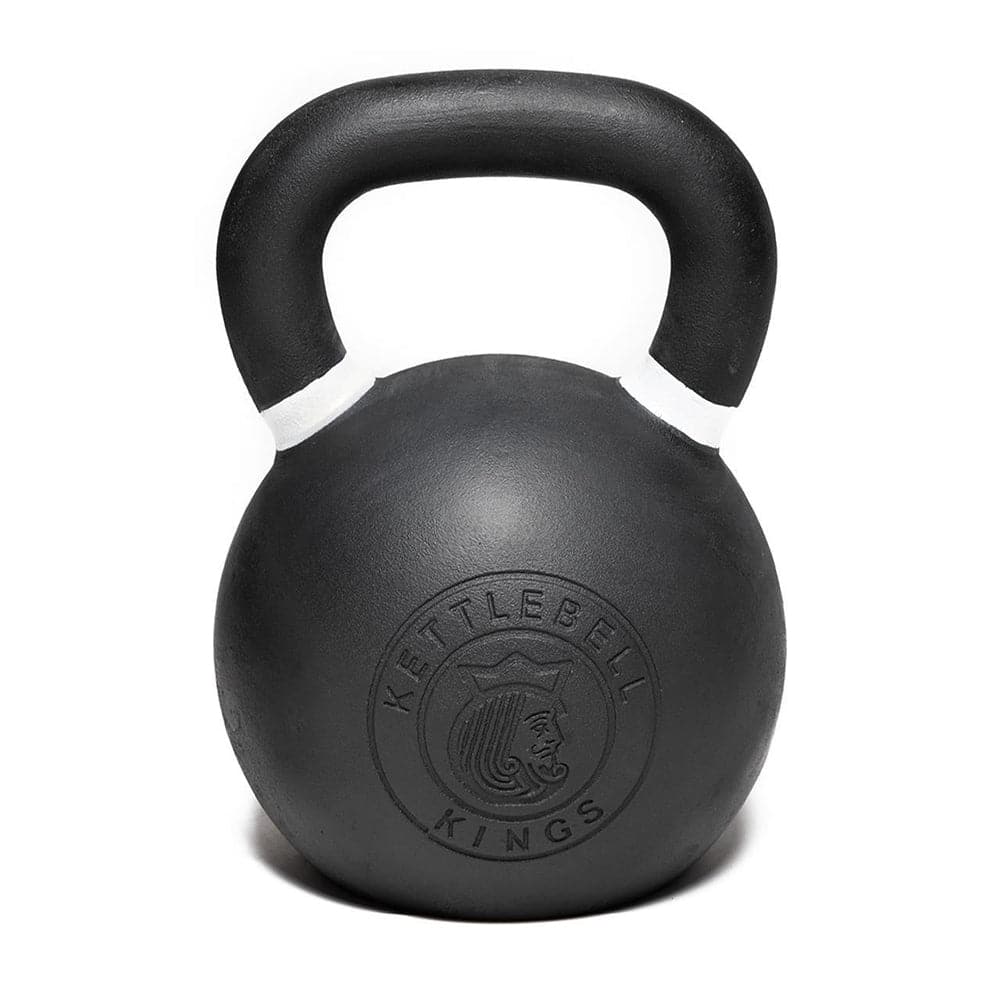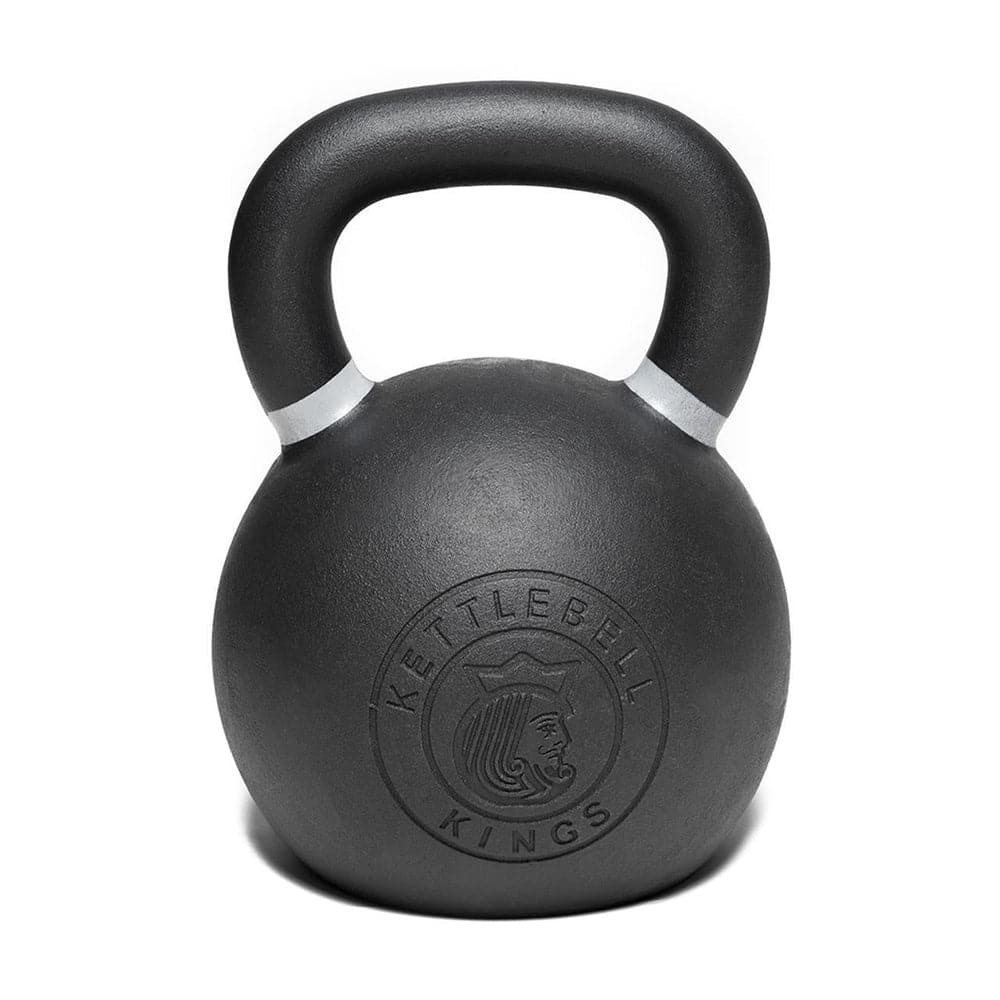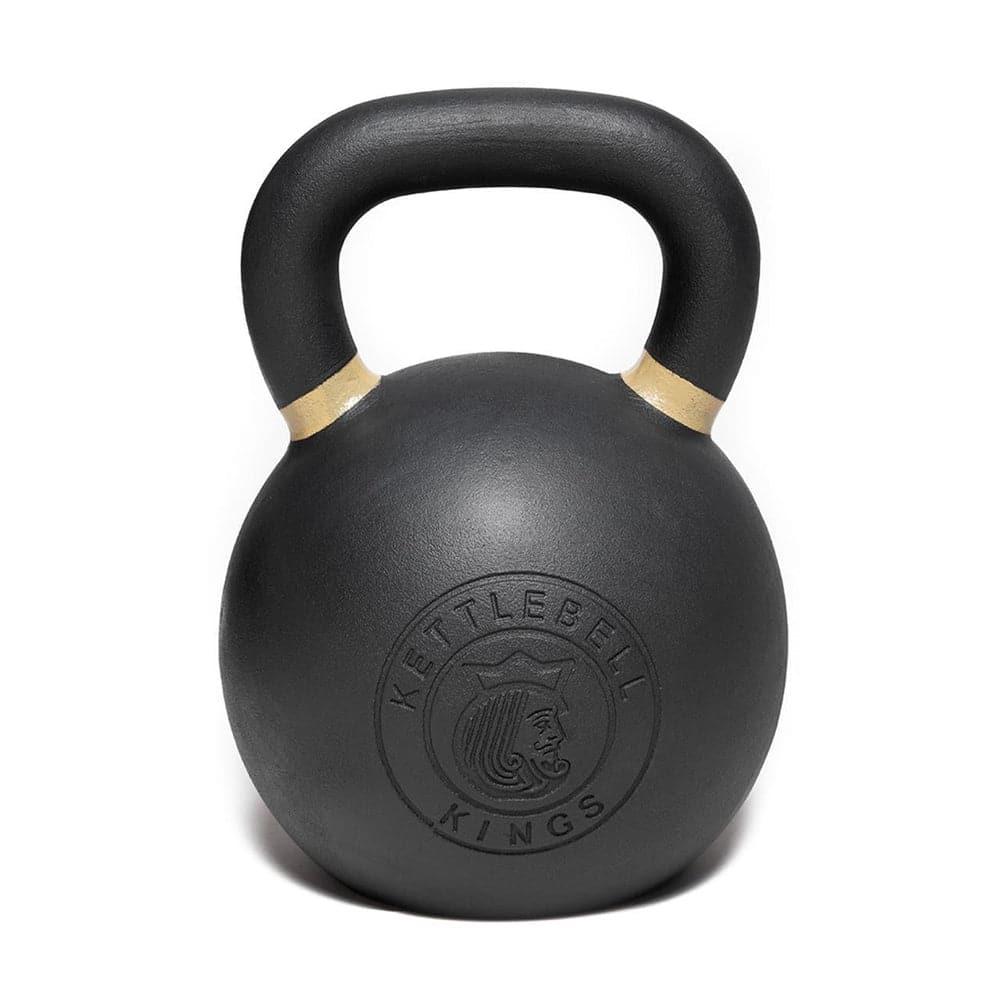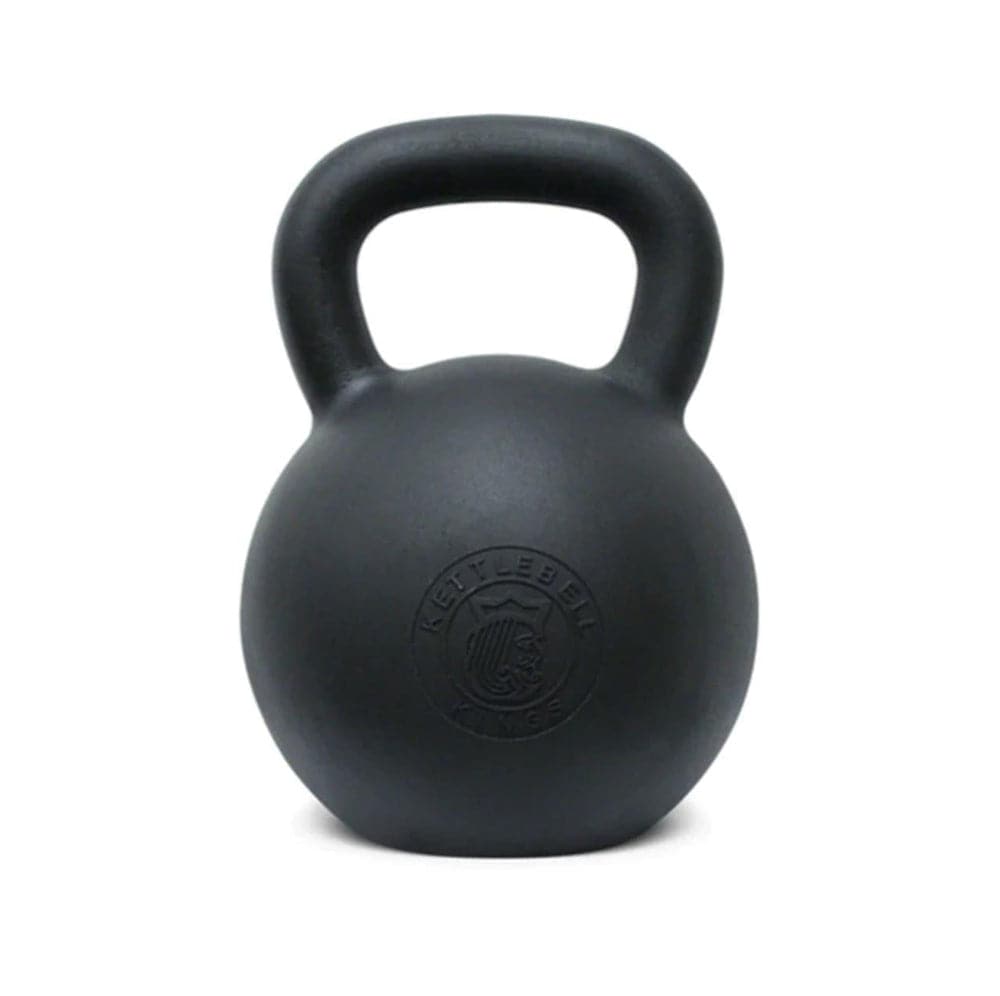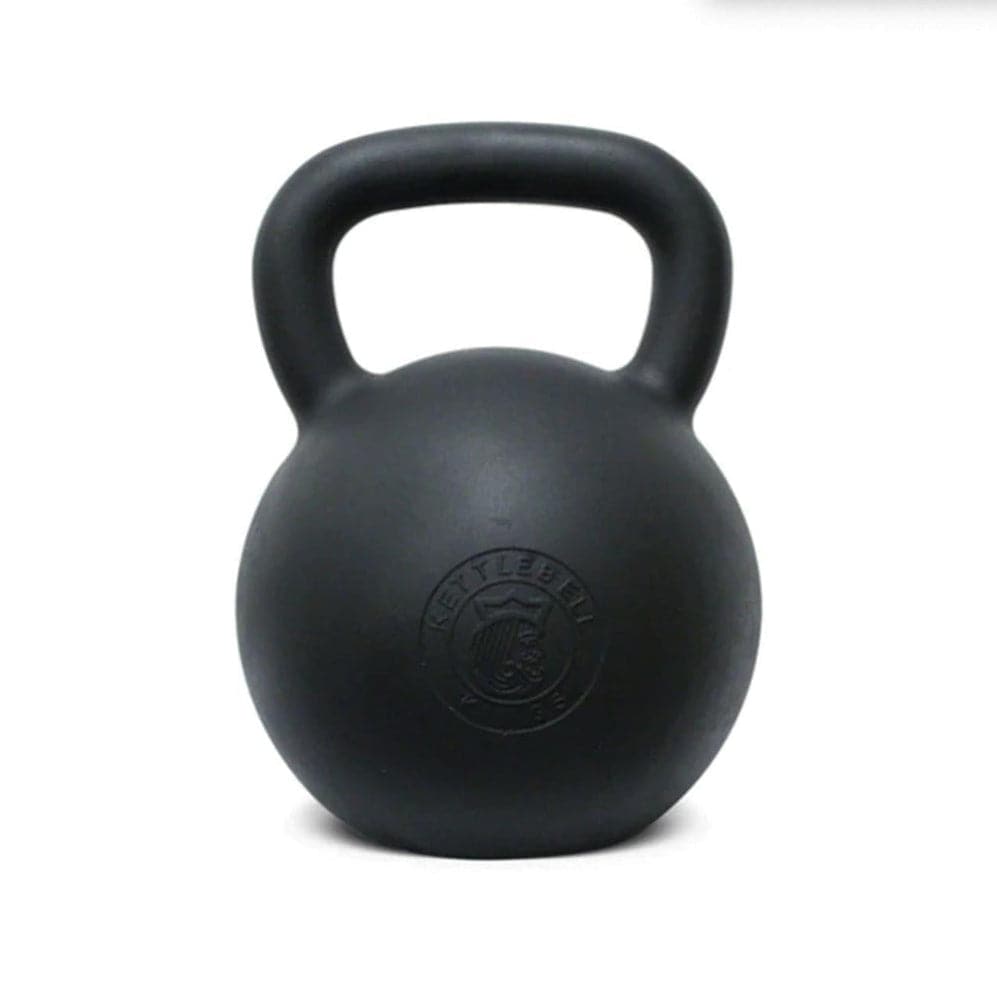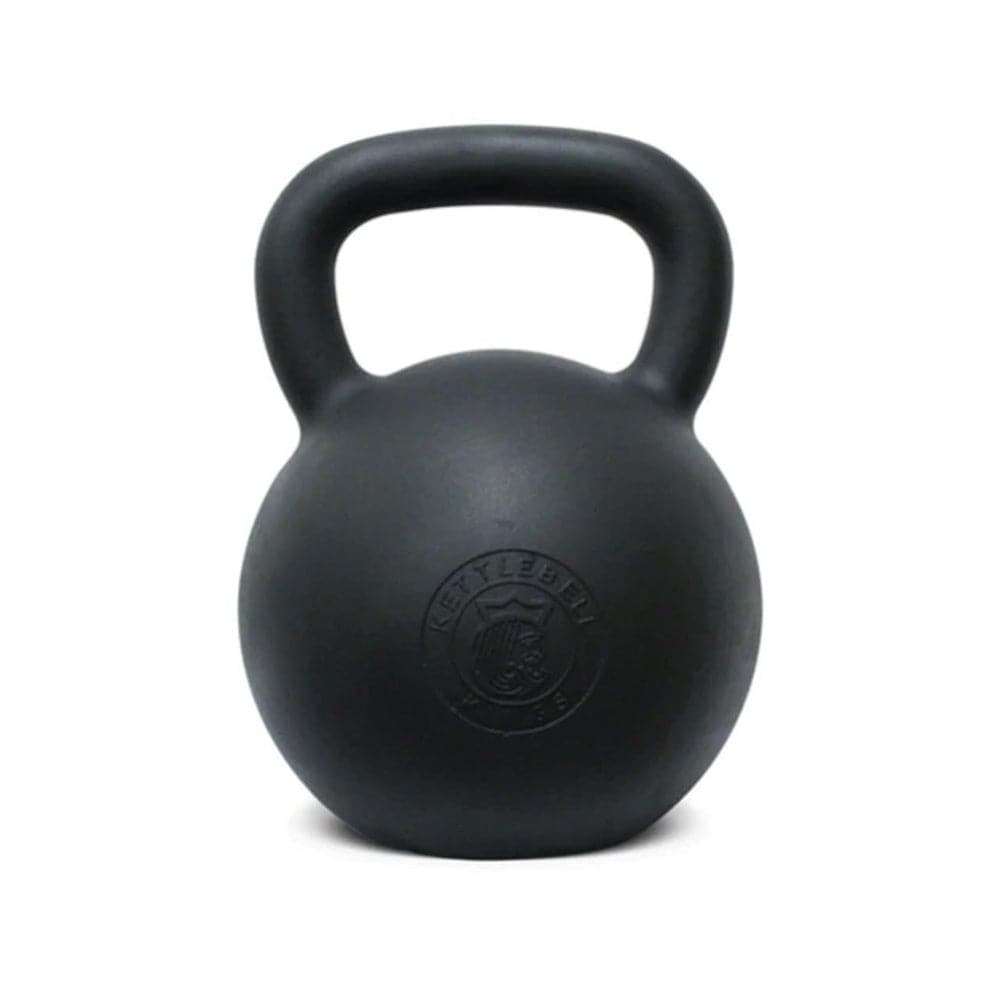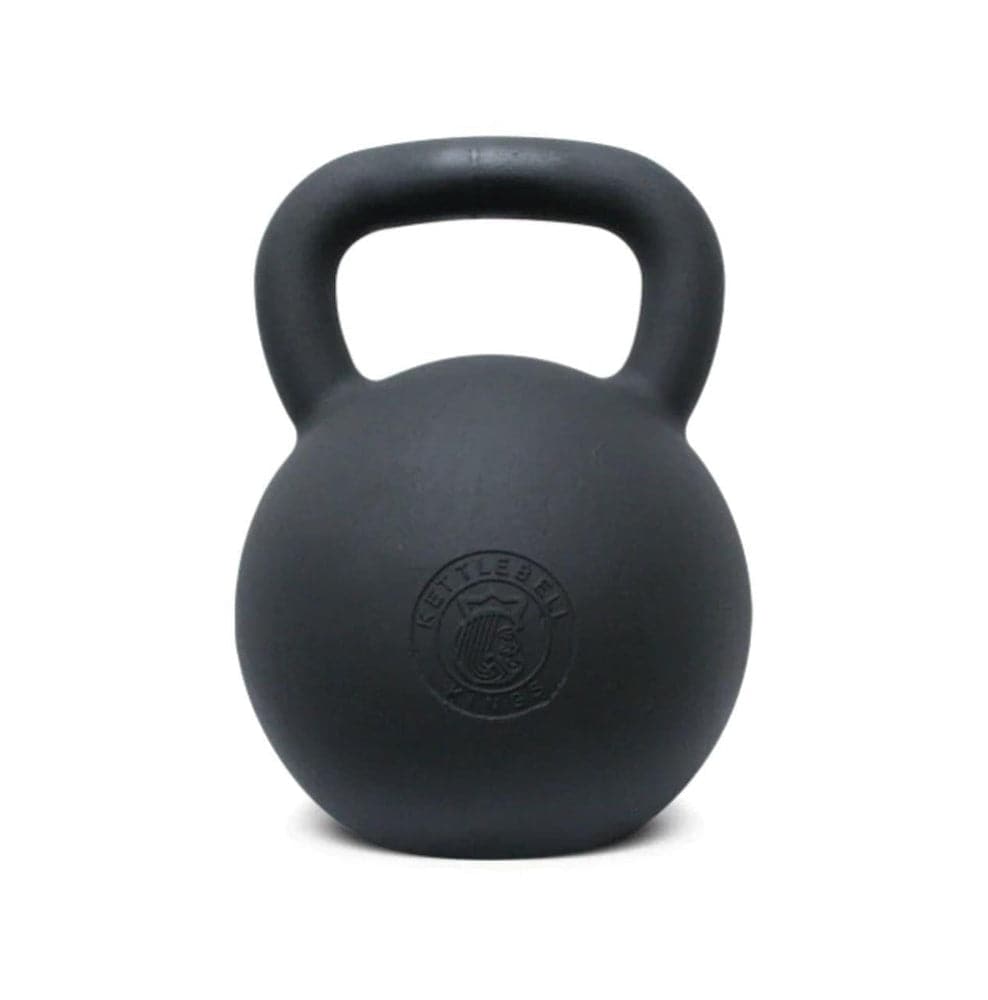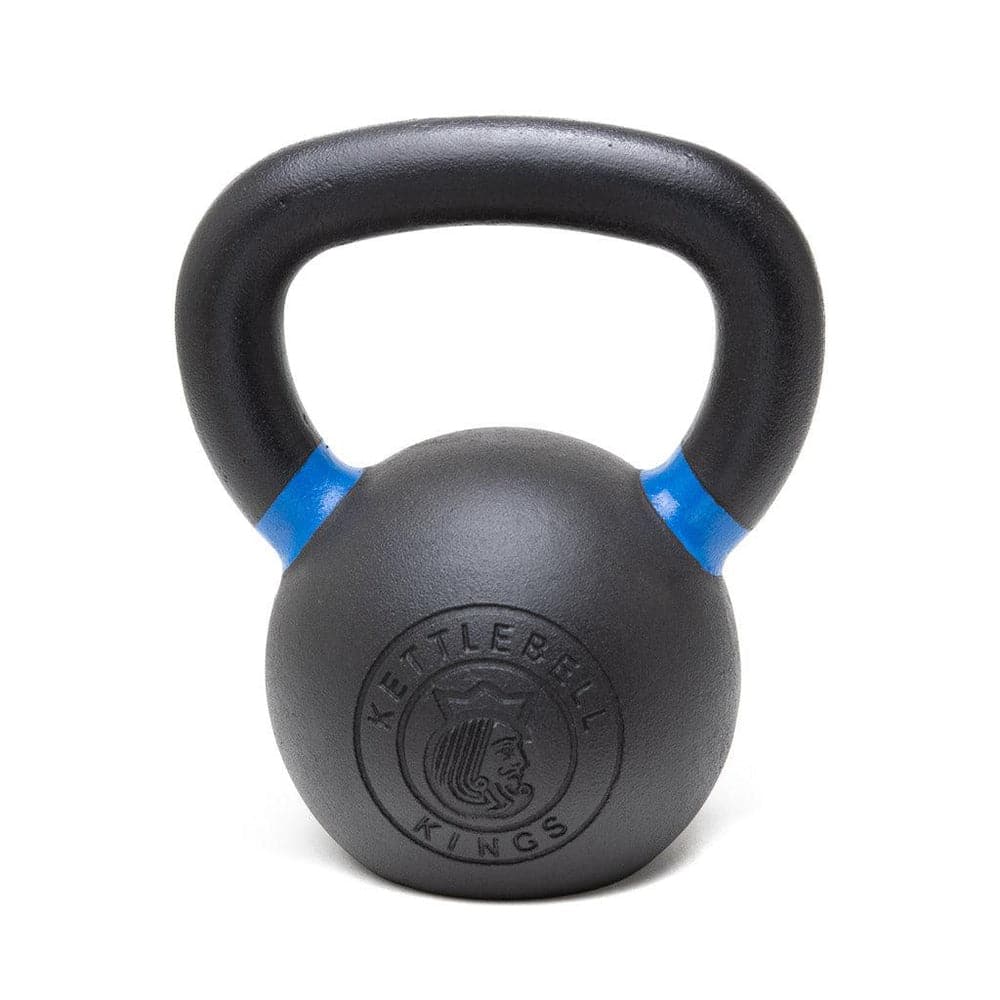 alex
and 83 other people bought it
Free shipping on all US orders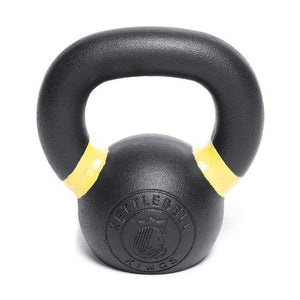 4 Kg | 9 Lb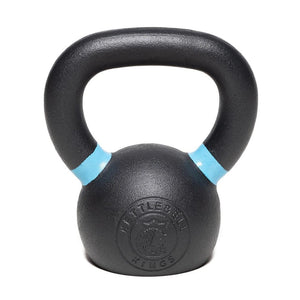 6 Kg | 13 Lb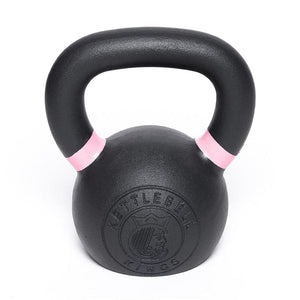 8 Kg | 18 Lb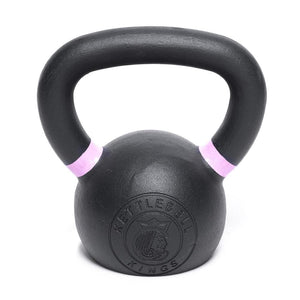 10 Kg | 22 Lb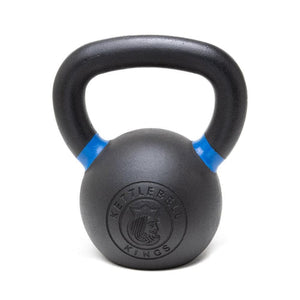 12 Kg | 26 Lb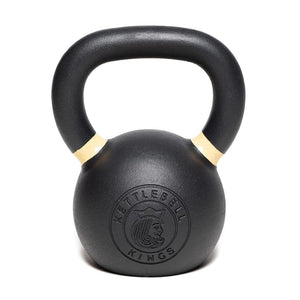 14 Kg | 31 Lb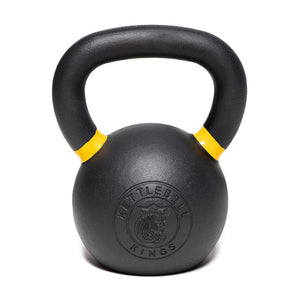 16 Kg | 35 Lb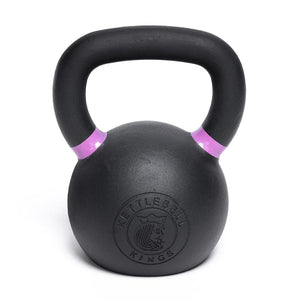 18 Kg | 40 Lb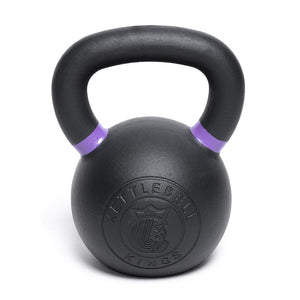 20 Kg | 44 Lb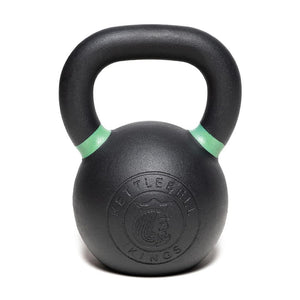 22 Kg | 48.5 Lb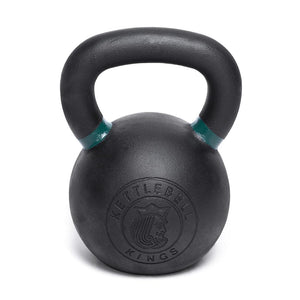 24 Kg | 53 Lb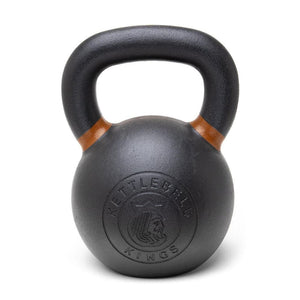 28 Kg | 62 Lb
32 Kg | 70 Lb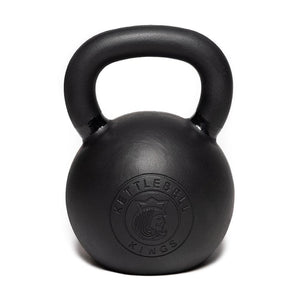 36 Kg | 80 Lb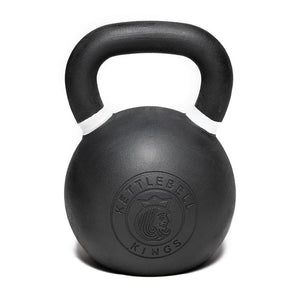 40 Kg | 88 Lb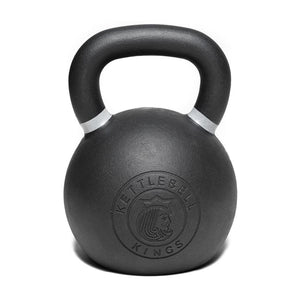 44 Kg | 97 Lb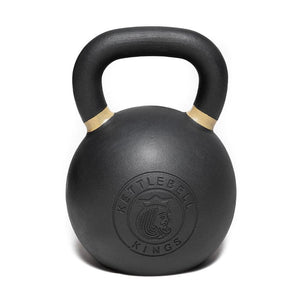 48 Kg | 106 Lb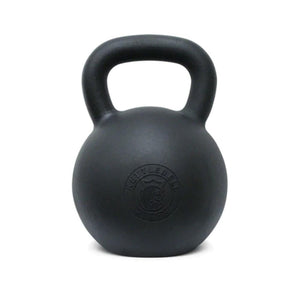 56 Kg | 123 Lb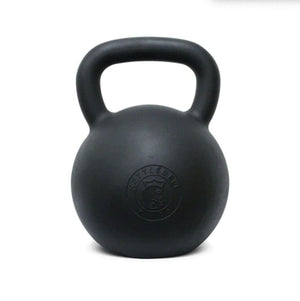 68 Kg | 150 Lb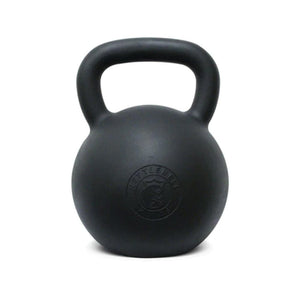 80 Kg | 176 Lb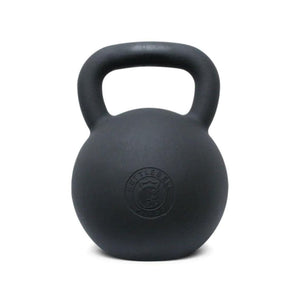 92 Kg | 203 Lb
Features :
No Welds. Made from a single piece of cast iron.
Stamped with weight & color-coordinated, making them easy to identify.
Powder coating to create a secure grip.
Lifetime warranty for mental peace.
Recessed logos for increased comfort while lifting.
Guaranteed safe and secure checkout via
YOUR #1 POWDER COAT KETTLEBELL
The Kettlebell Kings difference
SINGLE CAST
Our Powder Coat kettlebells are all made from a single piece of cast iron. Most kettlebells have the handles welded on which makes them break more easily. Casting from a single piece of metal creates more durable kettlebells.
COLOR-CODED IDENTIFICATION
Kettlebells are color-coordinated by weight, making them easy to identify without picking them up or rolling them over.
STAMPED WITH WEIGHT
Exact weight is stamped on kettlebells in kilograms and pounds for easy identification.
SECURE GRIP
Powder coating creates a secure gripping surface even for sweaty hands. This surface also holds chalk better than all other kettlebell paint options such as matte or e-coat.
Why Kettlebell Kings are different:
RECESSED LOGO
Our Cast Iron Powder Coated Kettlebells have recessed logos pressed into the kettlebell for increased comfort during lifting. Kettlebells with logos that are stamped or extruding (like most other brands) may cause discomfort during lifting when the logo makes contact with your hands, wrists, or forearms. Additionally, if the logo is inserted into or glued onto the bell, it will come off over time and create discomfort during lifts.
SMOOTH FINISH & REJECTION RATE
When kettlebells come out of the mold they are still rough with edges and seams that tear up your hands if not polished off. To reduce cost, most companies will fill these space with putty and paint over them to create a smooth surface. Having a lower rejection rate keeps costs down because these companies paint over any imperfections. These quick fixes will erode over time and the bell more easily loses paint. Instead of painting over imperfections, we reject these products and only paint over pristine bells. Our bells are polished free of imperfections when they come out of the mold and then painted with powder coating to improve grip texture. Having a smooth finish protects your hands, wrists, and forearms.
LIFETIME WARRANTY
No one else offers lifetime warranties on their cast iron kettlebells. We guarantee the structural integrity of the kettlebell for your lifetime.
FREE SHIPPING
We offer free shipping for orders of $150 or more and ship for only $10 for orders below $150. Kettlebells normally ship for almost as much as they cost, but not with us!
Painting Process
Powder Coat kettlebells are made from Cast Iron and then painted with Powder Coating to protect the iron and improve grip texture for grueling workouts. Powder Coating is one of the most durable types of paint available on top of kettlebells.
We have updated the painting process for our powder coat kettlebells to make the paint even more durable than before.

WHAT DID WE UPDATE?
We tested our paint and others to find the most durable paint to withstand abrasion and chose a new paint.
We enact a thorough chemical cleaning process on the metal before applying paint for better adhesion of the paint to the bare metal. Dust and dirt often accumulate before painting which reduces paint adhesion (others do not do this).
We bake the kettlebells in the oven longer for better adhesion of the paint to the metal.
We paint on the color band after painting the black paint. Other producers first paint the color onto the handle, then tape over the color and apply black paint before peeling off the tape. This leads to sharp ridges and paint lines, which are eliminated with our process.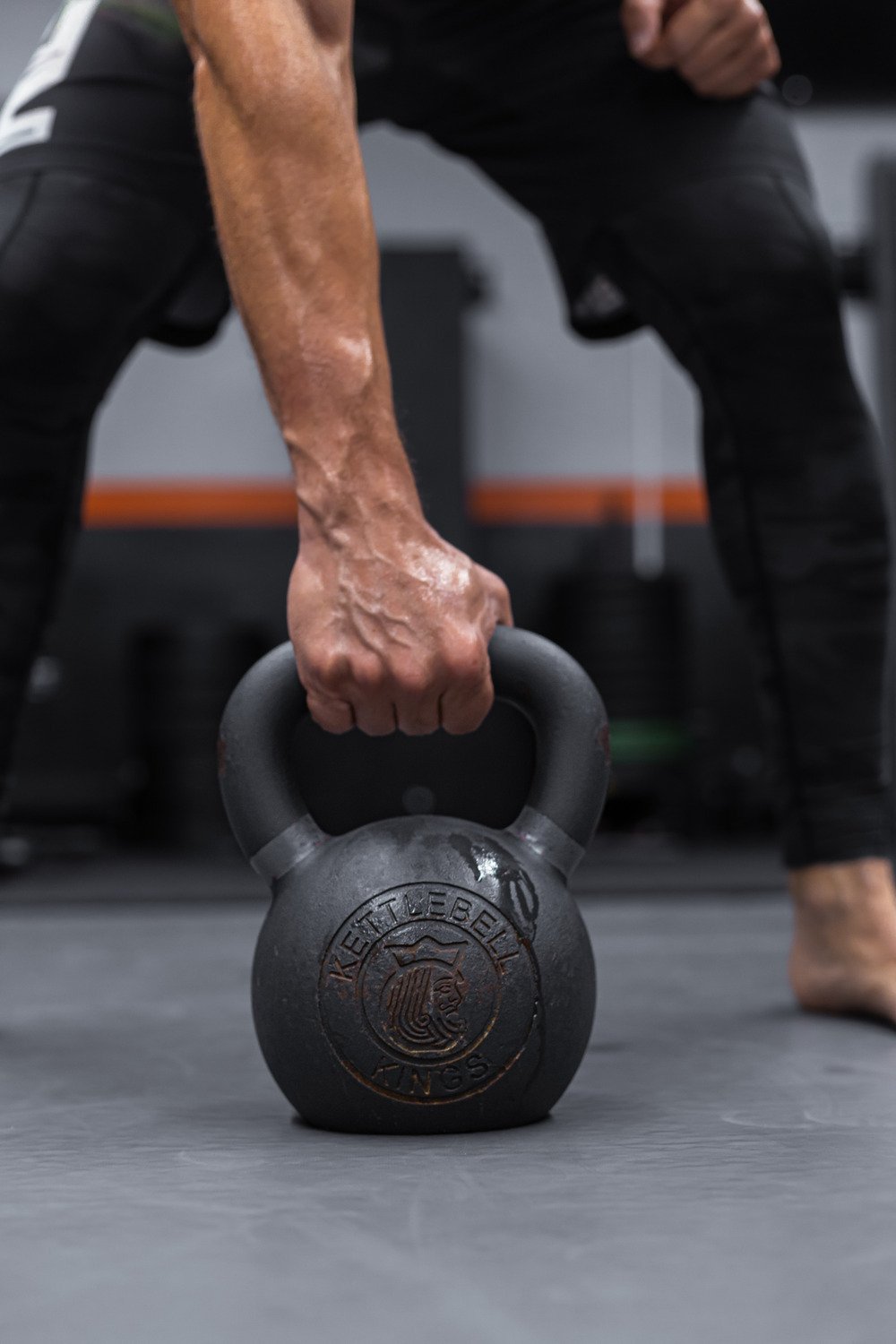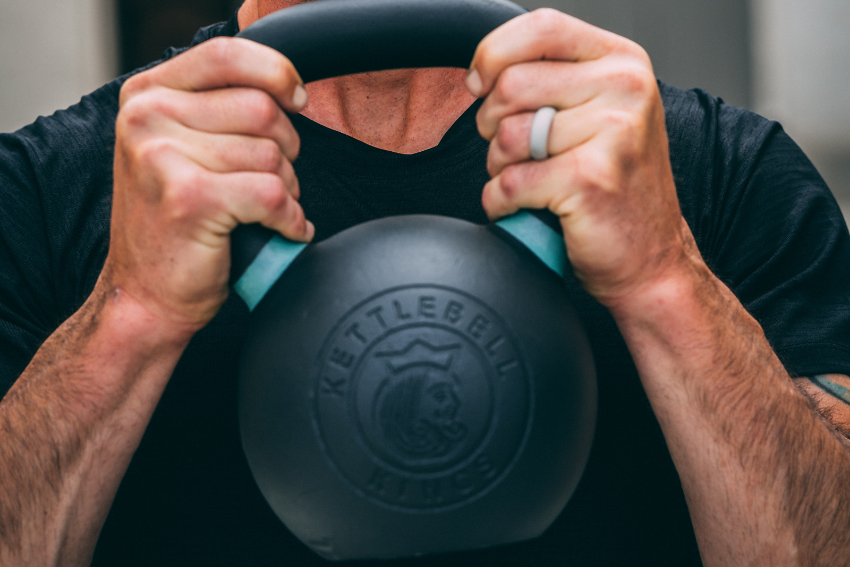 KETTLEBELL EXPERTS AT YOUR SERVICE
Trusted by fitness professionals, influencers, gym owners, and kettlebell enthusiasts alike, Kettlebell Kings' products are one of a kind. Built to last, made to feel great in your hands, and always functional. We support your fitness journey through high-quality yet affordable fitness products. Join our community today!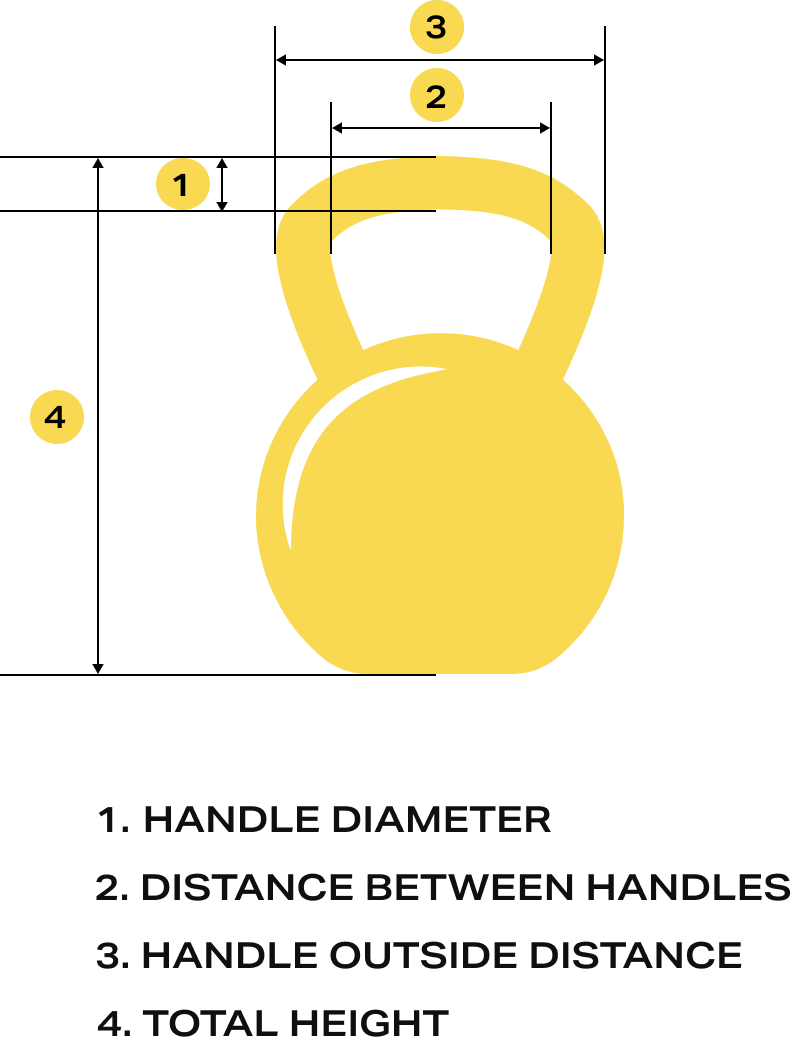 | KILOGRAMS | HANDLE DIAMETER | DISTANCE BETWEEN HANDLES | HANDLE OUTSIDE DISTANCE | TOTAL HEIGHT |
| --- | --- | --- | --- | --- |
| 4 KG | 30 mm | 81 mm | 141,5 mm | 154 mm |
| 6 KG | 29 mm | 105 mm | 162 mm | 181 mm |
| 8KG | 31 mm | 125 mm | 165 mm | 192 mm |
| 10 KG | 33 mm | 135 mm | 197 mm | 208 mm |
| 12 KG | 33mm | 124 mm | 187 mm | 220 mm |
| 14 KG | 32 mm | 123 mm | 186 mm | 233 mm |
| 16 KG | 33 mm | 127 mm | 193 mm | 241 mm |
| 18 KG | 33 mm | 127 mm | 194 mm | 247 mm |
| 20 KG | 38 mm | 128 mm | 198 mm | 255 mm |
| 22 KG | 38 mm | 124 mm | 200 mm | 267 mm |
| 24 KG | 39 mm | 122 mm | 198 mm | 265 mm |
| 28 KG | 40 mm | 122 mm | 199 mm | 277 mm |
| 32 KG | 39.5 mm | 130 mm | 205 mm | 289 mm |
| 36 KG | 39 mm | 129 mm | 206 mm | 297 mm |
| 40 KG | 39 mm | 128 mm | 206,5 mm | 303 mm |
| 44 KG | 39 mm | 129 mm | 207 mm | 313 mm |
| 48 KG | 39 mm | 129 mm | 207 mm | 321 mm |
| 56 KG | 42 mm | 132 mm | 213 mm | 339 mm |
| 68 KG | 41 mm | 159 mm | 240 mm | 355 mm |
| 80 KG | 45 mm | 166 mm | 256 mm | 377 mm |
| 92 KG | 47.5 mm | 173 mm | 267 mm | 392 mm |